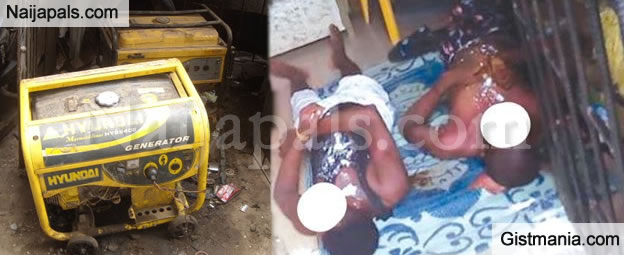 A 21-year-old boy, Michael, and his 19-year-old brother, Paul, have allegedly been killed by fumes from a generator they turned on overnight in their shop.

Guardian Newspaper reports that the incident happened, yesterday, at 46, Olatunji road, Ojota, Lagos State.

Police officers from the Area H police station, were later called to the scene to evacuate their bodies. .




Preliminary investigations indicated that they were killed by the carbon monoxide from a running generating set inside the shop.

A neighbour confirmed that they usually put on the generating set to sleep if there was no power.
Problem with this article? Please contact us
---