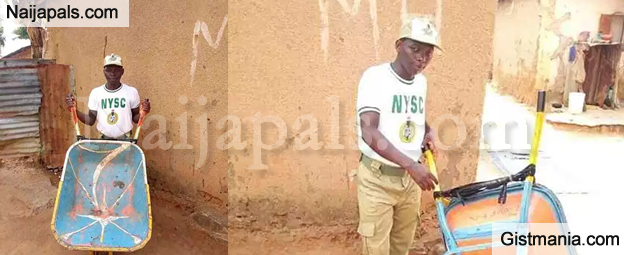 A youth corps member is currently being loved and a source of inspiration for many on social media and it's all thanks to his heartfelt story.
Aliyu Abbani who hails from a poor background, took to Wheelbarrow pushing to gather enough money to send himself to the Nasarawa State University where he bagged a degree.
He is pictured in his NYSC uniform with his Wheelbarrow.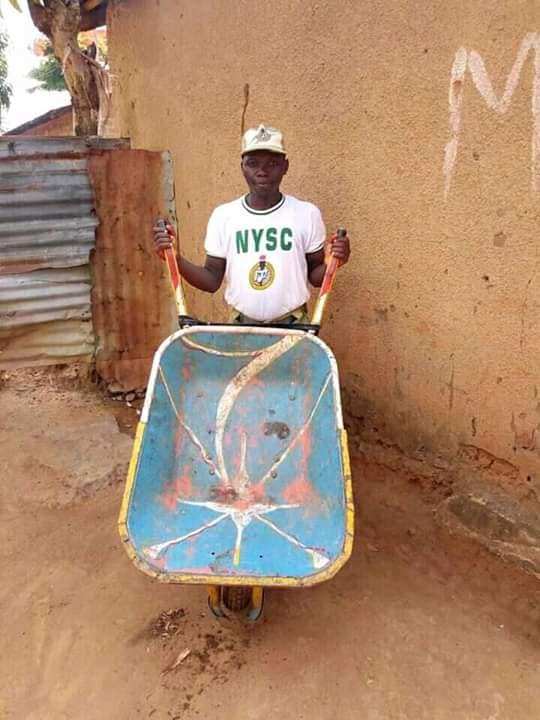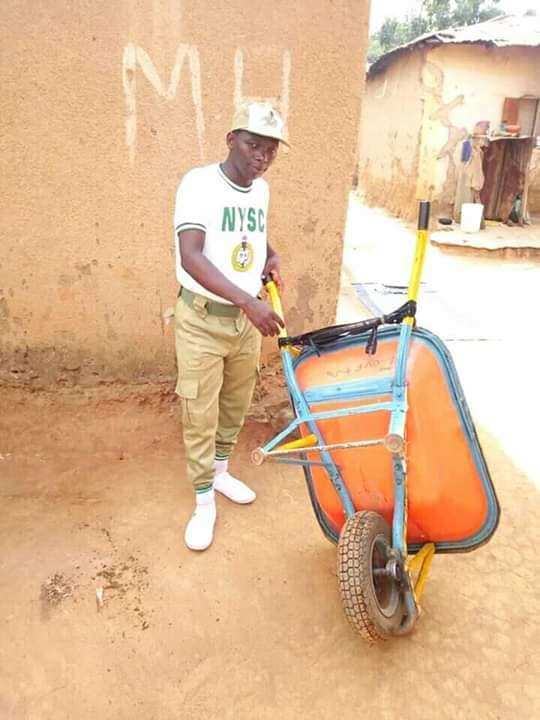 Problem with this article? Please contact us