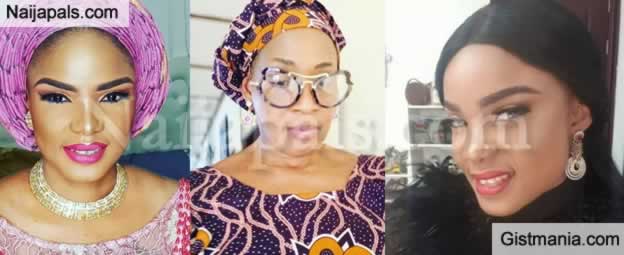 In a video she shared few days ago, the media personality said she was ready to bury the hatchet and forgive Iyabo Ojo despite the ordeals she passed through, which were allegedly masterminded by the actress.




In her caption for the video, she wrote: FORGIVENESS

Quote

"I am letting go for CLOSURE. Iyabo Ojo and Davido are forgiven
Sometimes you can't forgive but forget, other times you can't forget but forgive. Today May 25th 2019 I am forgiving and forgetting those that have hurt me starting with Iyabo Ojo and Davido."



However, in her reaction to the statement by Kemi, Iyabo Ojo said she has no reason to be forgiven because she has not done anything wrong to her and what she feels she needs most is to take a rest and not skip her drugs as what she needs most at the moment is help.
Problem with this article? Please contact us
---