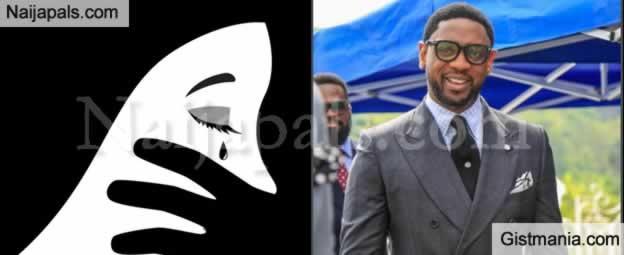 Timi Dakolo has been actively speaking and seeking justice against COZA pastor, Biodun Fatoyinbo who he claims sexually abuses female members of the church. In a recent post made by Timi Dakolo, he shared a DM he received from a lady seeking for justice after she revealed she was raped by COZA pastor.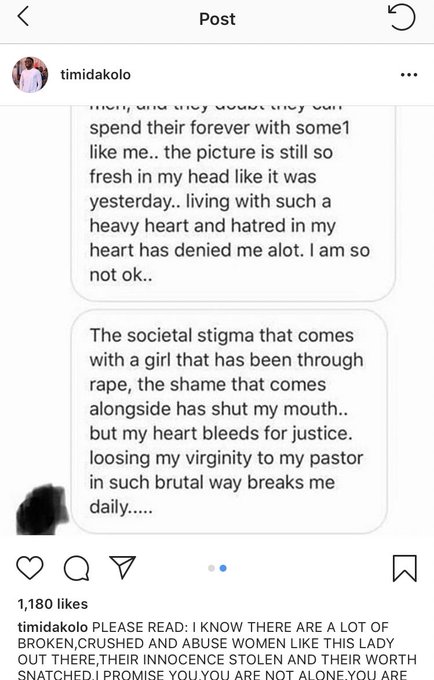 Quote

PLEASE READ: I KNOW THERE ARE A LOT OF BROKEN,CRUSHED AND ABUSE WOMEN LIKE THIS LADY OUT THERE,THEIR INNOCENCE STOLEN AND THEIR WORTH SNATCHED,I PROMISE YOU,YOU ARE NOT ALONE.YOU ARE WORTHY OF GOOD THINGS IN THIS LIFE.IT WASN'T YOUR FAULT THAT YOU GOT RAPED AND ABUSED BY A BEAST AND A MONSTER,YOU DIDN'T ASK TO BE RAPED.I KNOW YOU ARE BITTER AND FEEL GOD IS A LIE,NO HE ISN'T.I MAY NOT BE ABLE TO HIDE THE SCARS OR MAKE THEM GO AWAY.I KNOW MOST OF YOU ARE TERRIFIED AND AFRAID.THEN,YOU DIDN'T HAVE ANYBODY TO HELP YOU SPEAK YOUR TRUTH BUT YOU NOW HAVE ME AND A LOT OF PEOPLE WITH GODLY CONSCIENCE.YOU DESERVE TO HEAL AND LIVE A HAPPY LIFE.WE ALREADY HAVE PEOPLE LIKE YOU TALKING TO EXPERTS HELPING THEM BACK INTO HEALING AND SELF WORTH. YOU ARE NOT ALONE. #youarenotalone #rapeisacrime


Daddy Freeze has claimed that he has also heard rumors about about the sexual abuse atrocities of COZA pastor whom Timi Dakolo called out yesterday.