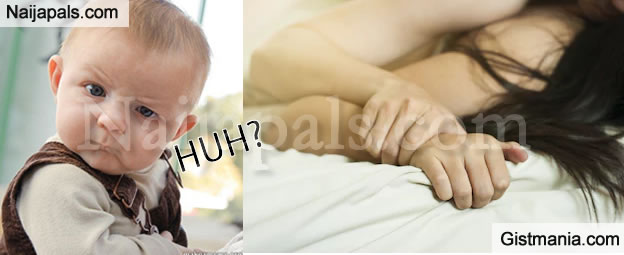 The teenager who has been actively sleeping with men has a strange body system and she is seeking answers from the general public.

Relationship blogger and adviser, Joro Olumofin has shared the story of a lady whose hymen keeps replacing itself.

According to her, her body closes back after s*x with a guy. She has been apparently deflowered about three times and it bothers her.

The 18 year old is presently seeking answers on social media and from comments, but it seems she isn't alone.

Read her story:



Quote

Hello Joro, mores shoes and blessings. I have a problem. My virginity keeps coming back. I have lost my virginity 3 times now to different guys and it comes back.

Is this normal? My hymen keeps replacing itself. Read on google that it's imperoforate hymen or so. Am worried, I'm 18 years and I don't want to involve my parents in it.

Has it ever happened before. My friend said maybe the guys don't no how to do it. I bought a dildo and did it myself and it came back again 6 days after. Am scared.

Has anyone ever ecperience this?

What do I need to do?
Can the hymen grow back?
Treat me as your younger sister please.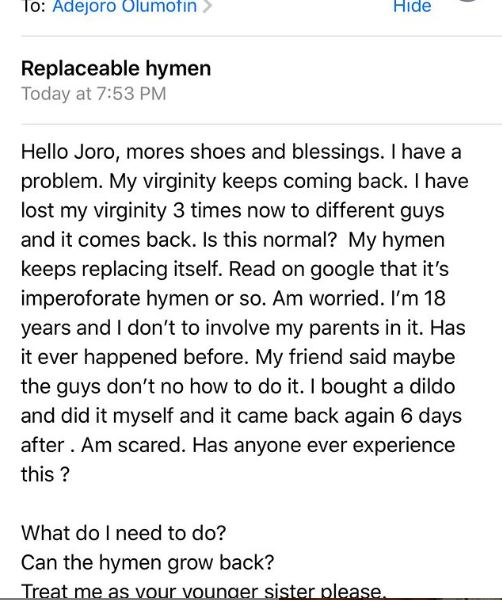 ---