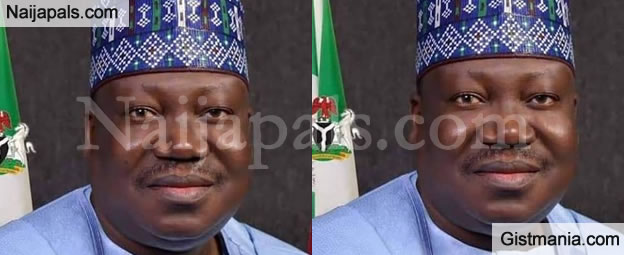 The race for the Senate Presidency of the 9th Assembly appears to be tilting toward Sen Ahmed Lawan as 62 lawmakers have officially endorsed him.

The only Senator-elect of the Young Progressive Party, Ifeanyi Ubah also endorsed the Senator from Yobe State.

Lawan, as well as Senator Ali Ndume, is vying for the seat on the platform of the All Progressives Congress (APC) following the withdrawal of Danjuma Goje from the race.

Announcing the list, Secretary of the Lawan Campaign Group, Senator Barau Jibrin in a press briefing on Saturday, June 8 noted that there were 60 APC Senators and 1 Senator from the Young Progressive Party.

The number was initially 64 but with the ruling of the Supreme Court nullifying the election in Zamfara state which displaced the APC candidates, the number had reduced to 61.

Meanwhile, the chairman of the campaign committee, Yahaya Abdullahi, also dispelled the notion that Lawan is arrogant as some think.

He said: "Some people will come to me and say Lawan is arrogant. He is not arrogant, he's a laid down person. He's not an extrovert and this is the man we are now supporting."

Abdullahi also said Lawan's candidacy is not an imposition by the party and the presidency as claimed in some quarters.

"There was no imposition. There was only a coincidence of opinion and that coincidence favoured us," he said.

He said that meetings and campaigns had already started well before the party and the presidency's endorsement.

Speaking at the press briefing, Lawan said the campaign organisation consciously decided not to add the names of PDP lawmakers to the endorsement list.

He said he was confident of at least 35 votes from the opposition party.

"I can tell you that out of 44 PDP, we cannot have less than 35 to 38," he said.



Problem with this article? Please contact us
---