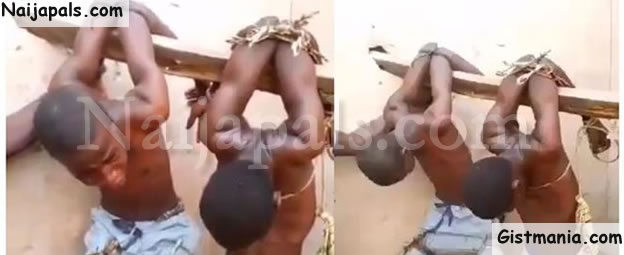 A member of the Combined Joint Task Force, CJTF, has been arrested for subjecting two boys to jungle justice after they were accused of stealing the sum of N30,000 in Borno State.

In a viral video, the suspect tied up the teenagers identified as Abba and Abubakar, and hung them on a stick while beating them.




However, when the attention of Abba Aji Kalli, the State Coordinator of CJTF, was drawn to the video, he ordered the suspect's immediate arrest and apologized to the victims and their families.
Problem with this article? Please contact us
---