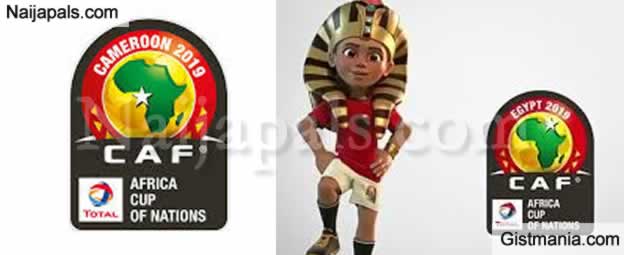 The 2019 Africa Cup of Nations is upon us, with 24 teams competing for glory in Egypt.

Cameroon return as defending AFCON champions, having beaten Egypt 2-1 in the 2017 final.

The Indomitable Lions are out to defend their crown, but will face renewed pressure from hosts Egypt, who boasting Mohamed Salah still flying high after his Champions League triumph with Liverpool.

However, Salah's Liverpool team-mate Sadio Mane is also in with a shout of glory with Senegal heavily backed to lift the trophy.

Here's what you need to know for the upcoming drama...
Egypt will stage the competition from June 21 until July 19. Six venues across four cities will be used, with three stadia in Cairo and one each in Alexandria, Suez and Ismailia.

The 74,100-capacity Cairo International Stadium will host the final and the opening match. Cameroon were initially selected as hosts but were stripped of the responsibility in November by the Confederation of African Football (CAF) because "a number of compliance conditions" had not been met.

The start of the tournament was also pushed back six days to allow players to rest after the Muslim holy month of Ramadan.



Teams


Egypt, Madagascar, Tunisia, Senegal, Morocco, Nigeria, Uganda, Mali, Guinea, Algeria, Mauritania, Ivory Coast, Kenya, Ghana, Angola, Burundi, Cameroon, Guinea-Bissau, Namibia, Zimbabwe, DR Congo, Benin, Tanzania, South Africa

Which Premier League stars are involved?
Liverpool trio Salah (Egypt), Mane (Senegal), and Naby Keita (Guinea) will be among the Premier League talent on display.
Crystal Palace forward Wilfried Zaha and Tottenham full-back Serge Aurier have been included in Ivory Coast's squad, while Manchester City title-winner Riyad Mahrez is Algeria's star man.

Other top-flight players involved include Arsenal's Alex Iwobi (Nigeria), Spurs midfielder Victor Wanyama (Kenya), and Everton's Idrissa Gueye (Senegal).

Since the last competition in 2017, the biennial tournament has been expanded from 16 teams to 24. It will follow a similar format to Euro 2016. Countries have been drawn into six groups of four and will face each group opponent once.

The top two teams are guaranteed places in the knockout stages, while the four best third-place teams will also progress. The tournament will be played in Europe's summer for the first time.

It has previously been held in January and February, causing disputes with European clubs who lose players during the season.

Groups
The top two teams from each group will go through to the knockout stages, along with the top four third-placed teams.
GROUP F: CAMEROON, GHANA, BENIN, GUINEA-BISSAU

Group F of Egypt 2019 presents another case of underdogs versus favorites. Guinea-Bissau and Benin will aim to upset defending champions, Cameroon and four-time winners, Ghana.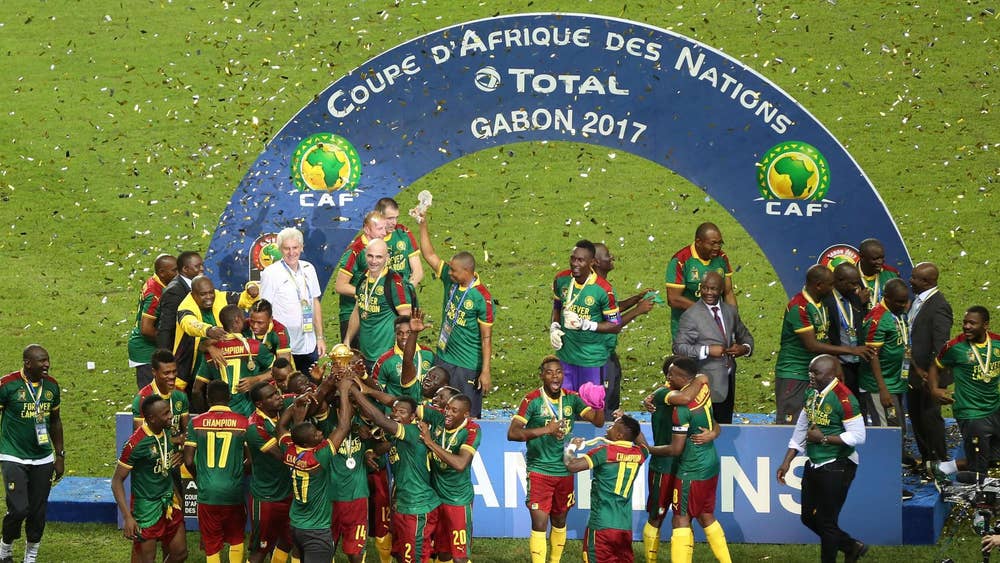 CAMEROON

Cameroon are the defending champion of the AFCON. The Indomitable Lions secured the title by defeating this year's hosts, Egypt in the final of the previous edition in Gabon in 2017.

As a result, they took their trophy counts to five, having won the 1984, 1988, 2000 and 2002 editions. Cameroon have qualified for the tournament 19 times, its first being in 1970 in Sudan.

Aside the five AFCON trophies won, the West African nation have finished as runners-up on two occasions, bronze medalists on one occasion and in fourth place once.

BENIN

Bar the upcoming finals in Egypt, Benin have qualified for the AFCON thrice. The Squirrels first-ever appearance was at Tunisia 2004 and was followed by Ghana 2008.

In 2010, they featured in the tournament successively for the first time in their history in Angola. Benin have never made it out of the group stage in any of their previous appearances.

GUINEA-BISSAU

Guinea-Bissau will be making a second AFCON appearance. The Djurtus made their debut in 2017 where they met Burkina Faso, Cameroon and host nation, Gabon in Group A. After managing just a point in the campaign, Guinea-Bissau were eliminated from the competition.

GHANA

Ghana are the third-most decorated team at the AFCON with four titles. The Black Stars won their first trophy when they debuted in 1963 and kept it in 1965. They won their third and fourth in 1978 and 1982 respectively.

An ill-fortune has seen the Ghanaians finishing as runners-up five times (in 1968, 1970, 1992, 2010, and 2015). Interestingly, the Black Stars have reached the semi-finals in each of the last six editions.

Pos Team P W D L GD Pts
1 Cameroon 0 0 0 0 0 0
2 Ghana 0 0 0 0 0 0
3 Benin 0 0 0 0 0 0
4 Guinea-Bissau 0 0 0 0 0 0

Fixture schedule and results

Group stages: June 21-July 2



Quote

June 21: Egypt vs Zimbabwe

June 22: DR Congo vs Uganda, Nigeria vs Burundi, Guinea vs Madagascar

June 23: Morocco vs Namibia, Senegal vs Tanzania, Algeria vs Kenya

June 24: Ivory Coast vs South Africa, Tuisia vs Angola, Mali vs Mauritania

June 25: Cameroon vs Guinea-Bissau, Ghana vs Bennin

June 26: Nigeria vs Guinea, Uganda vs Zimbabwe, Egypt vs DR Congo

June 27: Madagascar vs Burundi, Senegal vs Algeria, Kenya vs Tanzania

June 28: Tunisia vs Mali, Morocco vs Ivory Coast, South Africa vs Namibia

June 29: Mauritania vs Angola, Cameroon vs Ghana, Benin vs Guinea-Bissau

June 30: Burundi vs Guinea, Madagascar vs Nigeria, Uganda vs Egypt, Zimbabwe vs DR Congo

July 1: South Africa vs Morocco, Namibia vs Ivory Coast, Tanzania vs Algeria, Kenya vs Senegal

July 2: Benin vs Cameroon, Guinea-Bissau vs Ghana, Angola vs Mali, Mauritania vs Tunisia

July 5-8: Round of 16

July 10-11: Quarter-finals

July 14: Semi-finals

July 17: Third-place play-off

July 19: Final

---