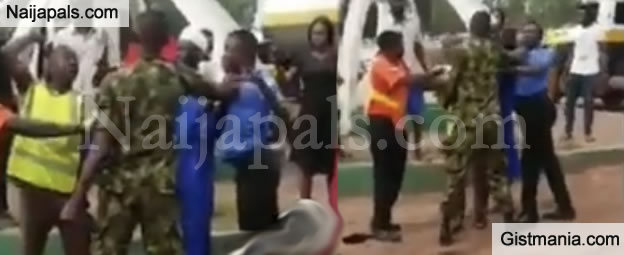 A fully kitted Army Officer was captured on video fighting a policeman who was also in uniform. This drama happened somewhere in Enugu.
The cause of the scuffle was not really ascertained, but the disgusting thing is that how can these men of the law enforcement agent be abusing that 'sacred' apparel they are wearing like that in public?

Watch the video below:


This is a big shame and I hope the video gets to the respective authorities and the appropriate punishment be meted to them.

---