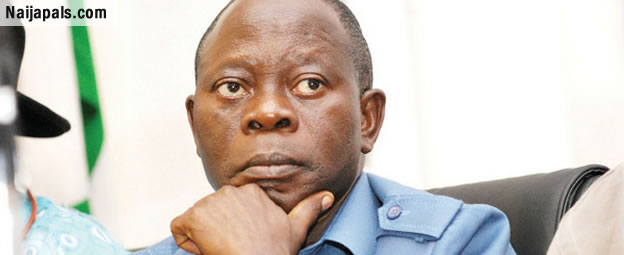 A group, Concerned Citizens of Bauchi State, yesterday warned the National Chairman of the All Progressives Congress (APC), Adams Oshiomhole, to stay away from the affairs of the state and its politics.

The warning was issued by the Secretary of the group and its Public Relations Officer, Aliyu Ladan and Mr. Bulus Gambo respectively, during a press conference held in Bauchi, the state capital.

He said Bauchi State was not an APC state and that there was no reason for the party to dictate what would happen in the state.

Ladan said: "Any attempt to cause chaos or trouble in the state by any person or group of person of whatever status or capacity will not be tolerated or condone by our government and concerned citizens of the state.

"Oshiomhole should resign his appointment as party chairman as it was requested by members of the party due to his undemocratic attitude and failure as party chairman while also unnecessarily overheating the polity.

The group's Secretary and PRO said the state governor should be given the opportunity to discharge his legitimate responsibilities of providing good governance in the state since the previous government could not do same by providing the people with the dividends of democracy.

"It is a known fact to everybody that top government officials have connived with the former governor not only to syphon the resources of the state, but also to design and implement poor policies towards the end of their tenure in order to distort all the good plans, programmes and policies of the new government from transforming Bauchi State into a new model state in the federation.
---