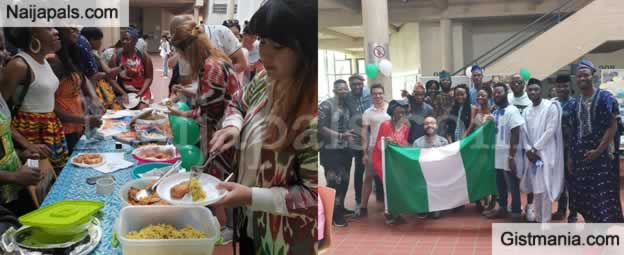 This took place at a Global Village event at the University of Göttingen, Germany on 25th June, 2019.
The Nigerian Students who wore Nigerian outfits,cooked Nigerian delicacies and danced to Nigerian music and everyone loved the food and music...
Can you spot the Jollof rice and fried rice?
One of the Nigerians Jessy Ezebuihe says

Quote

''This is to encourage our fellow Nigerians by letting them know that some of us are also working hard to represent and showcase the country in the best way possible. We might be in diaspora but we love and cherish Nigeria and we encourage every Nigerian citizen to do their best in showing the world that many goods things exist in Nigeria amidst trending derogatory news''.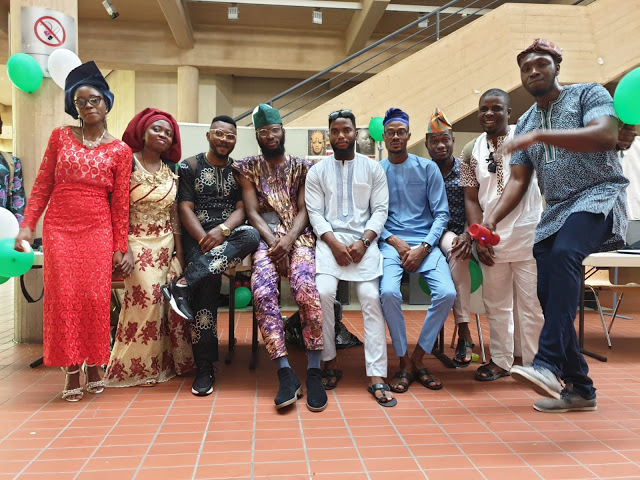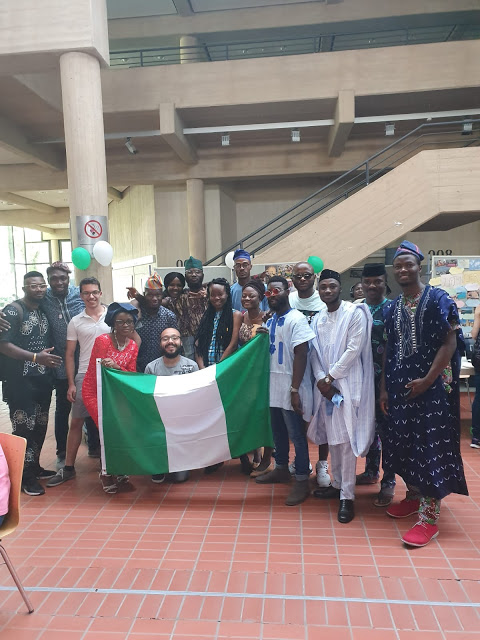 Problem with this article? Please contact us