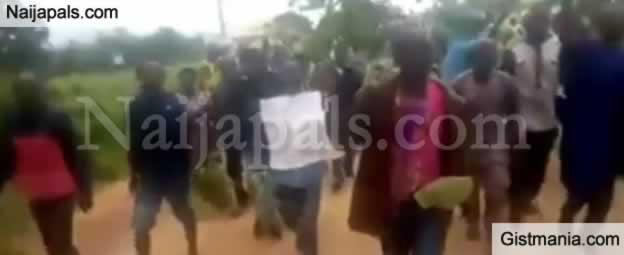 Aggrieved workers in Kogi state have carried placards protesting against unpaid salaries by Governor Yahaya Bello. Some angry protesters armed with various placards and branches of trees have chanted solidarity songs protesting against Governor Yahaya Bello of Kogi state over unpaid salaries.



Quote

"This suffering is too much, our body is not used to this,"

one of the songs can be heard in the video.

Yahaya Bello has been accused of owing civil servants between 8 to 38 months salary arrears. The governor, however, argued that he only owed the state workers four months salaries.

In May, the governor said unpaid salaries of workers is most pressing issue for him.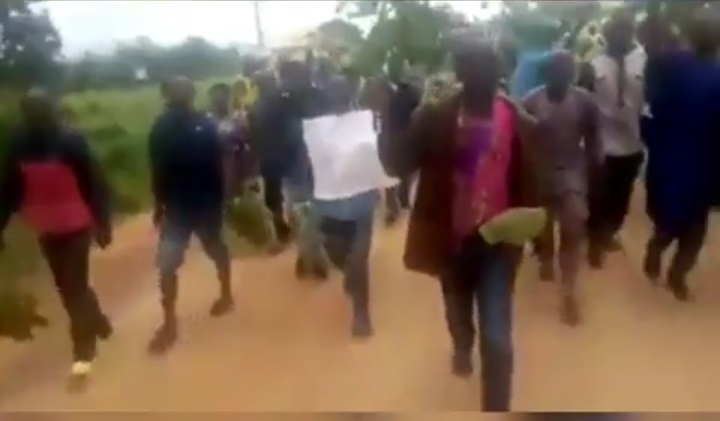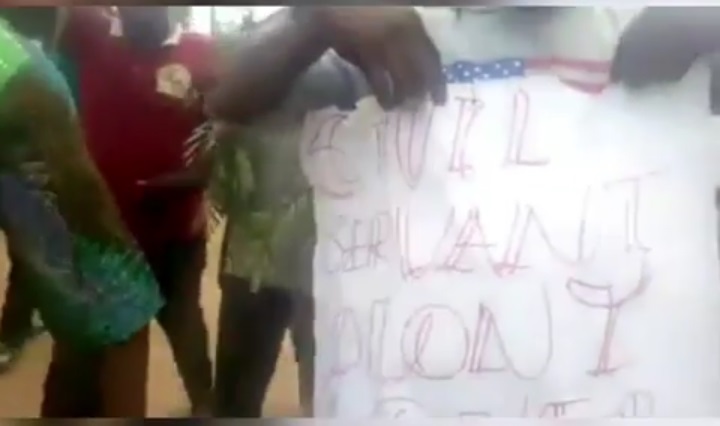 Watch The Video:
VIDEO: Protest against Yahaya Bello in #Kogi over unpaid salaries Cc @LugardHouse @ed_onoja #Protest pic.twitter.com/CmWQNAt3xY

— TheCable (@thecableng) July 9, 2019
---