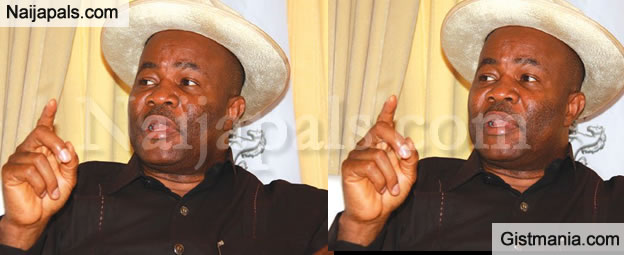 Following the allegation that raid was carried out on the business premises purportedly owned by Senator Godwin Obot Akwa Ibom. The Lawmakers refuted the allegations through press statement issued and made available to the media by Anietie Ekong , Special Assistant on Media to Senator Godswill Akpabio.



Quote

PRESS RELEASE

THE PURPORTED RAID RAID ON SENATOR AKPABIO'S BUSINESS PREMISES: MISCHIEF TAKEN TOO FAR

The attention of His Excellency, Senator Godswill Akpabio has been drawn to a sensational report circulating in the social media about a purported raid by the Independent Corrupt Practices Commission (ICPC) of a business premises owned by Senator Akpabio over alleged diversion of generators and hospital equipment. The report is totally unfounded as Senator Senator Akpabio does not own any business premises.

The facts of the matter is that some operatives of the ICPC led by one Mr Tiku and the Border Community Development Agency led by Engr. Susan have been in communication with the contractor handling the contract for the supply of hospital equipment to Cottage Hospital, Ukana, Essien Udim Local Government Area, a project initiated by Senator Godswill Akpabio.
---