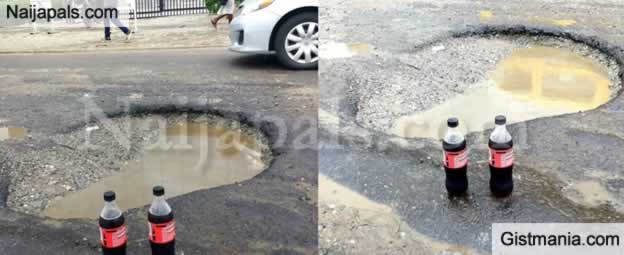 A Nigerian lawyer identified as Adedunmade Esq on Twitter bought drinks to celebrate potholes that keep expanding in Kudirat Abiola Way, Lagos.
He took pictures of the 3 large potholes with the drinks he bought and captioned a message directed to the Lagos State Government in the hope that it will get to them after several retweets.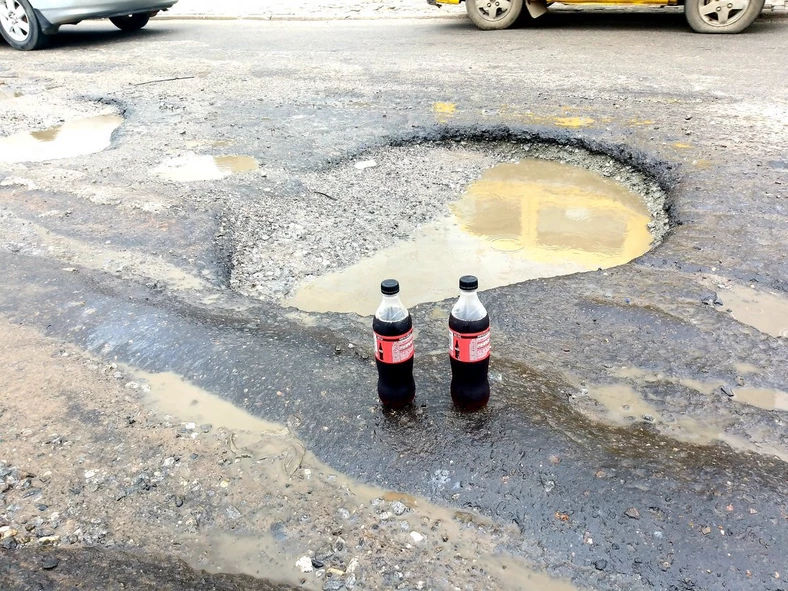 Quote
"Please join me in celebrating the life of these 3 wonderful pot holes in front of Zenith Bank, Kudirat Abiola Way, Alausa, Ikeja. They keep getting bigger and deeper everyday. Pls RT until @jidesanwoolu sees this," He tweeted.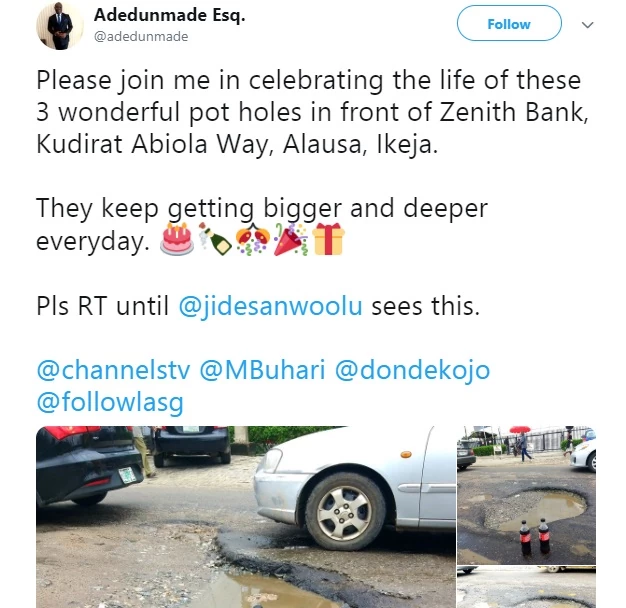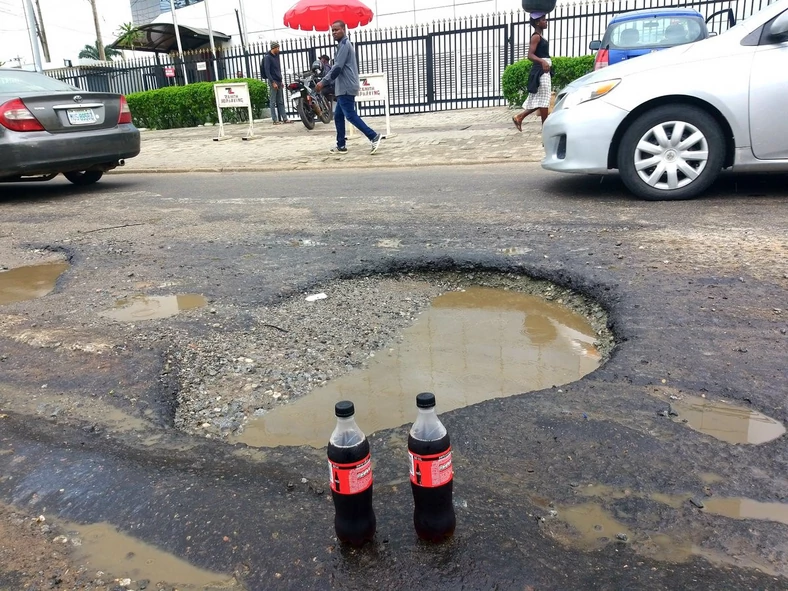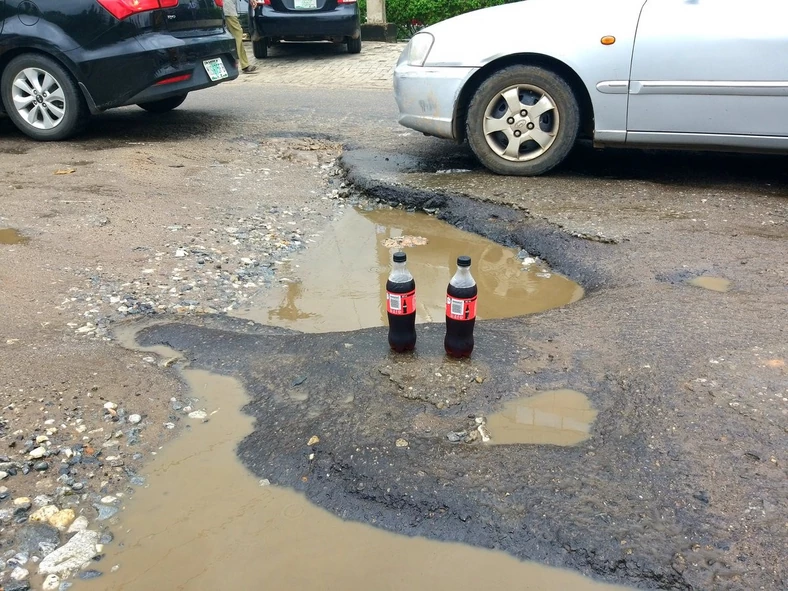 Problem with this article? Please contact us