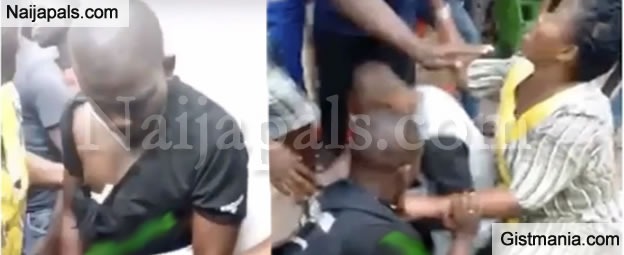 AK, a #SARS officer notorious for illegal arrests and extortion, was disgraced by the mom of one of his potential victims, yesterday, in #Ikorodu, Lagos.

The incident happened in front of a Polaris bank. The lady and her son had gone to carry out a transaction at the bank, only for AK - attached to State CIID, Mowonla, Ikorodu - to start harassing the boy while waiting for his mom outside the bank.

However, when the mom stepped out and saw what was going on, she went rogue on the SARS operatives, who all fled, abandoning A.K, after realizing that she's the wife of a soldier. It took the intervention of passersby to rescue the officer from her.

Problem with this article? Please contact us
---