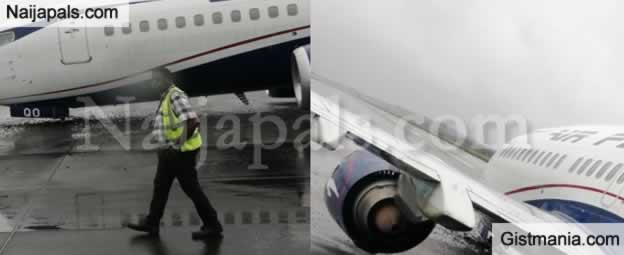 The airplane didn't drop from the sky as many are speculating, should that have been the case,there probably won't have been any survivors.

From the look of things, the airplane had most likely decelerated, retracted it's reverse thrusters and was about turning off the runway to go and park when the accidents occurred.

Probable causes may include, but are not limited to:

* Metal fatigue fracture.
* Obstacle/obstruction on the runway.
* Gear Failure.

From my assessment of the situation, based on the paucity of the information currently available, pilot error is not a likely factor in this case.

Problem with this article? Please contact us
---