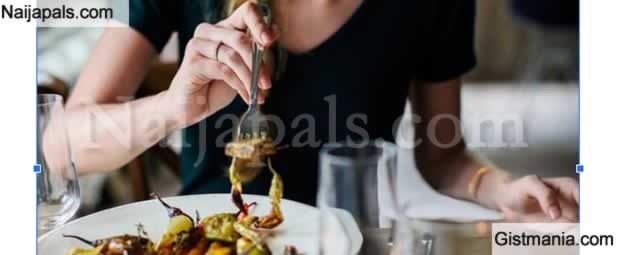 Running a restaurant can be fun and glamorous, not forgetting that it allows you the opportunity to meet and establish lasting connections with literally all kinds of people. It is also an opportunity to exercise the best of your courtesy and humility, which feels more than satisfying to the spirit. However, running a food business is no walk in the park. It requires a great deal of commitment, lots of planning, a solid preparation, and the willingness to work many hours to serve and meet the needs of your customers.

From the cooking bit to bookkeeping, advertising, and PR, it's your responsibility as the owner to ensure that all departments are running smoothly, even when you have staff employed for those tasks. Whether you're a seasoned chef looking to share your secret killer recipes with the world or you're just an entrepreneur with a keen interest in the food business, the following pointers will do you good.




Here are some things you should know if you're looking to start your own restaurant business.

Your Restaurant Concept Matters

In layman's terms, your restaurant concept is simply the type of restaurant you will be running. In this case, you can choose to open your own food shop in an area or atmosphere that you feel comfortable in, serving the delicacies you like preparing. The second option is franchising, where you open your restaurant as a franchise of a major brand. While the second option is beneficial when it comes to branding and marketing, you'll most likely be required to adhere to a certain set of rules. For instance, the brand owner may dictate the menu offered, operating hours, and the level of service, among other things. Additionally, restaurant franchises tend to be a bit expensive to start up.

Location is Paramount

Just like it is with just about any other kind of business, starting a restaurant of your own can be a huge burst if you fail to pick a perfect location. The success of your food venture will largely rely on the location you pick. Even what you serve on the menu will largely depend on the location you pick and the kind of prospective customers there. While trying to pick the perfect spot, you will need to do some thorough research on what other nearby restaurants are offering and whether or not they've been successful so far. Also, the aspect of rent/owning the location should also be in the picture. The location will also guide you into knowing the kinds of permits and licenses you need, as local authorities in different areas may have different requirements.

Impression Does Matter




Even as you seek to create a business plan and organize finances for starting your own restaurant, it is highly important to note that impressions do matter when it comes to the food industry. Anything from interior design to lighting and how your dining furniture is organized and dressed, will go a long way in winning or losing you customers. Macy Hooper from VegaDirect.ca says that the lighting and decor of a restaurant are important parts of the dining experience. Remember, in the food business, the best way to win customers and keep them coming back is to give them a comfortable, homely feeling that they perhaps haven't experienced before. You will want your décor, lighting, furniture, and the entire dining space to be on point, neatly organized and stunning enough to create just that experience.

Financials

There are many people out there who like you, are dearly dreading to open up their own restaurants. However, financing tends to be a huge barrier between them and achieving their big dream. When planning your finances, it is important to make sure that you have enough capital to start the business and keep it on its feet long enough until it starts generating a substantial amount of profits. Carefully think about all the logistics, including equipment, supplies, rent, furnishing, and everything else that you need and plan a solid budget based on that.

In many areas, financing options for those who want to start a new restaurant business are available, so take your time to do some research to improve the chances that your venture will succeed. It may also involve making sales projects, benchmarking, and trying to figure out the amount of money you'll expect to do to stay profitable. While at it, remember that restaurants are not in any way, a get-rich-quick solution. It will require some patience and perseverance before your food venture starts paying you back handsomely.

Think Technology

The food business in the world of today is a highly competitive arena. To get the most out of your venture and stay strong in business, you'll need to learn to embrace technology. For this reason, you'll need to also do some research on some of the technological solutions you will need. These could include ordering systems, inventory tracking software, payroll and accounting systems, and financial management systems, just to name a few. You may also need to provide things such as free Wi-Fi to your customers as a way of advertising your new business. The kinds of technology solutions you can use in a restaurant are endless.

Advertising is Crucial

Advertising is another very crucial aspect that any aspiring restaurateur should carry heavily. When newly opened, you will need a solid advertising strategy to get your target customers in the door and ordering. Once you've picked a target audience, it is then that you can harness the power of various channels of advertising, including modern approaches such as internet marketing and social media advertising. Also, there are dozens of restaurant marketing ideas on the internet, and these will come in handy in helping you market your new venture so that it reaches out to as many people as possible. However, it is imperative to note that the ideal advertising approach for you will depend on your budget.

Have a Secret Sauce

One killer secret that some of the most successful brands in the food industry use so as to remain competitive and stay in business is having a secret recipe, menu, or formula. In a nutshell, this all amounts to uniqueness. Before setting up shop, it's important to do your homework and find out what it is that you can offer to your target customers, which will be unique and one of a kind. Sometimes you don't even have to go out of your way trying to discover a secret recipe that no one has ever tried or heard of. Simply getting creative with your menu and meal combinations that you offer could do the trick. Having a secret sauce will help you stand out from the rest of the crowd.

In summary, starting up a new restaurant can be a hectic affair. There's a lot to plan, research, and do… it can get frustrating. This aside, running the business can even be more emotionally, physically, and financially draining. With the above pointers, however, your efforts can be more rewarding and the success of your new restaurant business will be more assured.
---
Posted: at 25-07-2019 03:30 PM (3 years ago) | Gistmaniac