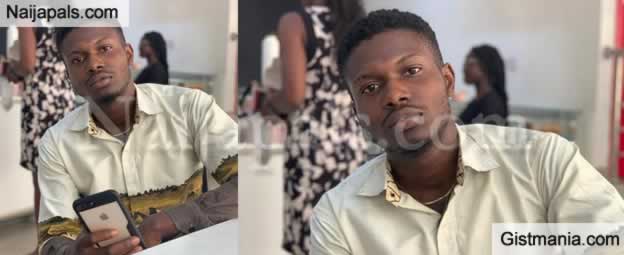 Zinquest was said to have been apprehended because he had tattoos on his body. However, police said he was arrested after he got into a fight and injured the other person who lodged a complaint at the station.



Naijapas reports that Zinquest was accused of destroying the windscreens of over 17 vehicles parked within the premises of the area command, and was shot by an officer who attempted to stop him.

A police statement said Zinquest tried to attack an officer with the axe he allegedly used to destroy the cars. The officer was said to have shot him.

A video which went viral on social media showed Zinquest lying in a pool of blood, requesting that his parents be contacted as the people around took photos and made videos, condemning him for destroying the vehicles.

P I C A S S O
@LovRanceFolari


Quote

Killed in Cold Blood by the ones meant to protect us!!! His crime? He had tattoos and during interrogation broke the handcuff(really???) and destroyed some vehicles in their police station.
Chinedu 'ZinQuest' Obi


The Ogun State Police Public Relations Officer, Abimbola Oyeyemi, said Zinquest was rushed to the Ifo General Hospital where he died.

Oyeyemi continued:

What happened was that the guy (Obi) was arrested for a case of assault occasioning harm. He fought someone and injured the person, so the person lodged a complaint against him and he was arrested.

While they were interrogating him, he stood up suddenly and took the axe recovered as an exhibit and started chasing policemen round the station. From there, he broke the windscreens of about 17 vehicles with the axe.

He started chasing the officer, who was armed, with the axe and that officer shot him in the leg to demobilise him. He was immediately taken to the Ifo General Hospital, where he died. A police officer is justified to use firearm if his life is in danger and when there is no other means of protecting himself.

Would they be looking at him and allow him to axe people down in the station? So, those people saying the police watched him till he bled to death are fabricating lies. We have eyewitnesses, including civilians, who are ready to testify about what happened that day.

The family has said that the police seized his corpse and is asking the family to pay for damages before releasing it.
---
Posted: at 26-07-2019 03:36 PM (1 year ago) | Hero