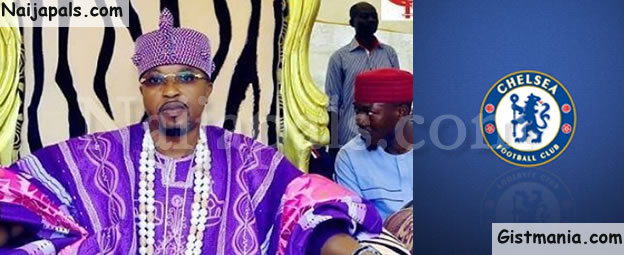 Traditional ruler, the Oluwo of Iwo land, Oba Abdulrasheed Akanbi, in this interview with SODIQ OYELEKE, talks about his sports life and his wish to acquire English giants Chelsea

Did you indulge in sports while growing up?
I've been playing football since my nursery and primary school days. I like table tennis too. I played during break time at school.

Were you always on the winning or losing side?
Who will tell you that he loses? I was always on the winning side. How will I be on the losing side?

Which position did you play?
I played as a right winger.

Why did you choose to be a businessman and not a footballer?
During my time, it was tough to get parental consent to play football. At that time, football wasn't something they would advise you to go into. In fact, if your parents saw you playing football, it made you look unserious. So, my time was not a period when people considered making a living from football.

Did you ever get into trouble playing football?
There was a time that I got the beating of my life, when my mother saw me while she was coming back home from work. We used to look out to know if she was coming or not but that day, she caught me. After then, I only played football and table tennis during break time in school. When I got home, it was to eat, sleep and read my books.

Do you still participate in sports?
Yes, I still play table tennis. I have a table tennis board at the palace. I am also a very good draft player. I also play Ludo and volleyball. Sometimes, I play these sports with my subjects.
---