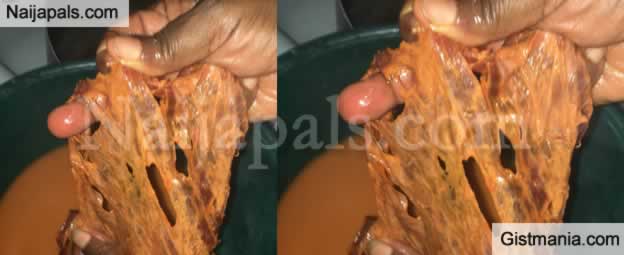 A Nigerian who bought the popular dried beef delicacy known as kilishi was shocked to discover it is rubber coated with pepper and spice.
No beef in it.
he wrote on his twitter handle:


Quote

"Real life scenario, kilishi is now made from rubber
and coated with seasoning, that isn't meat in that picture, I just bought this shii from lokoja
Mama refused to eat and she boiled water and cleared my doubts, people are wicked!"