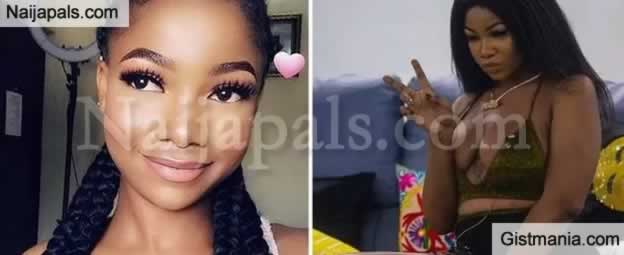 The 2019 edition of popular reality show, BBNaija has come back to grace TV screens in Nigeria as many viewers are keen to be aware of the lifestyle of housemates.

One of the housemates on the 2019 edition of the show who seems to have raised the hopes of many Nigerians is popular Instagram celebrity, Tacha.

The young lady had built a reputation for herself as a raunchy dancer on the internet and Nigerians have been hoping to see some of those displays in the BBNaija house.
During Tacha's diary session with Big Brother, she revealed that being nominated every week for possible eviction is making her sad and getting her bothered.

When Big Brother asked how she was feeling, Natacha replied saying "I am sad about facing possible eviction for the third time in a row and it is beginning to bother me".
Tacha who is always confident about her stay in the house told Biggie that her plans if she eventually gets evicted from Big Brother's house is to keep pushing her brand forward.

The spunky 23 year old from Rivers State was a popular Instagram celebrity before entering the house.

Recall that Tacha was fake evicted from the show which made Big Brother put her in a Secret Room where she had to watch what was happening in the house on a TV.
The other Housemates had no idea her eviction was fake and this made her return into the house quite controversial and disheartening for the housemates.
---