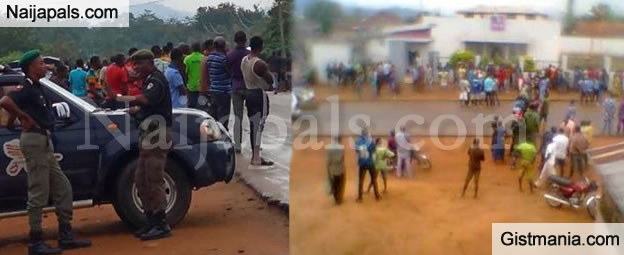 A staff of Wema Bank reportedly lost his life, while five other persons sustained serious injury, today, in a bank robbery in Iju-Itaogbolu, Ondo State.

The armed robbers, numbering seven, stormed the bank in the afternoon and entered the banking hall after breaking the door with dynamite.

The robbery which lasted for about an hour, rendered five customers severely injured. Police Commissioner, Undie Adie said the robbers were confronted by Soldiers and Policemen.




He noted they were able to foil the operation, while adding that his men are still in the bush searching for the bandits. The robbers abandoned their operational vehicle at the bank as a result of the efforts of the Police.
---