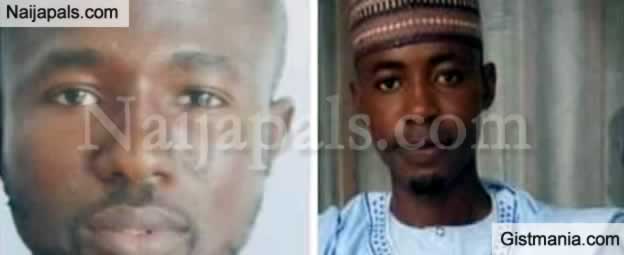 Two students of Ahmadu Bello University, Zaria, affiliated to Federal College of Education, Kontagora, Niger state, Ahmed Usman and Ahmed Suleiman have returned the sum of 2.5million Naira cash to the owner, Mallam Muhammad Kudu Ibrahim, who misplaced the money on Wednesday.
Kudu Ibrahim, who lost the money is a senior lecturer at the faculty of Art and Science of the Federal College of Education, Kotangora, Niger state.

Ahmed Suleiman, a 300-level student of Social Studies Education, disclosed that the money was found in an untied polythene bag.
He said: " It was on the 6th of August, on Tuesday. We were heading out of the school, myself and the SUG president in my car,on getting close to a leather we realized that there was money in the leather.

"At the first instance we were scared seeing such amount of money in an open place like that and the mouth of the leather was not even tied. I packed and we both alighted from the car, looked around and nobody was noticing, then we picked the money and put inside the car and moved straight to the school security. We gave the security man the phone numbers of both of us, and told him to contact us if there is a complaint of missing thing.".

Suleiman further explained that, though they had dropped their contacts at the security unit to be called for any report of missing property, it was part of their decision not to disclose the contents of the bag, knowing what it could spark.




"Yesterday, in the morning, I heard an announcement from the FM (radio station ) that the owner of the money was looking for his money. Immediately, I called my friend and informed him, he asked me what we could do now, and I told him that he should wait until I get to the school.

"On getting to the school there was a call from the security that we should please come that somebody looking for his missing thing. We went there, they asked us what was that we said we picked. Meanwhile, the person who lost the money was with the security man waiting for us to come," Suleiman explained.
However, the second student, Usma, who is a 400-level student of Agric-Education.
Problem with this article? Please contact us
---