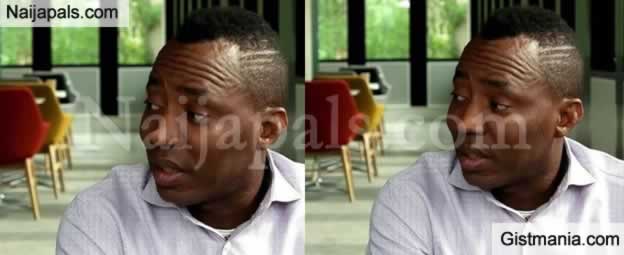 Omoyele Sowore, a political activist and a presidential candidate in the last general election, shortly before his arrest and eventual detention by the President Muhammadu Buhari regime spoke with Ejikeme Omenazu of Daily Independent. Excerpt:
How do you feel being an activist in politics?
I am a political activist. My activism is based on happenings in my lifetime. Many think that politics is meant for professional politicians alone. I started as a political activist right from when I was in university.


How would you explain your 2019 electoral loss being your first attempt?.
There was no election in 2019. You cannot lose an election that did not happen. In boxing, two people are expected to be in the ring. If you lock up the ring and prevent your opponent from coming in, or you allow him to come in with his hands tied and you bring in a referee when the other person is tied, that is not boxing. So, there was no election in 2019.
Don't you think Nigerians are not ready for a young president?
I am not exactly young. I am 48. Most of the old Nigerian leaders today became active when they were young, some in their 20s. Muhammadu Buhari became a Head of State in his 40s. Nigerians want a leader that will make a difference. They need an agile leader, who is sound intellectually. Nigerians have been looking for such a leader that will make them realize their potentials. I am not against old people. But, I am only against the age of their ideas.
What is your plan for the 2023 election?
The 2023 general elections cannot be free and fair unless there is a revolution. It is only through a revolution that Nigerians' votes will count. There must be a showdown in the democratic space to allow someone like us take part and take back what belongs to us. If not, the results of the 2023 elections have already been written.
Could you explain the revolution you wish to begin on Monday, August 5 in Nigeria?
It is the people's revolution against unjust and divisive order. It will change the conduct of people in and out of government. It is a revolution.

Posted: at 14-08-2019 05:08 PM (1 year ago) | Gistmaniac