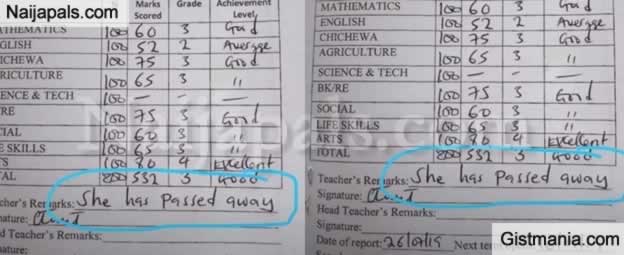 Education is the process of facilitating learning, or the acquisition of knowledge, skills, values, beliefs, and habits. Educational methods include storytelling, discussion, teaching, training, and directed research.
What is it turning to when the facilitators are not different from the students they are training.
Check out the comment of one of the facilitators on the report sheet of a student.

---