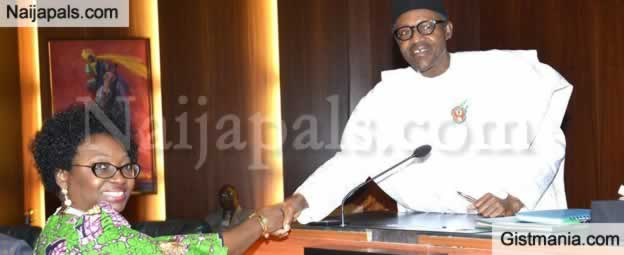 Head of Service to the Federation, Mrs. Winifred Oyo-Ita sends resignation letter to Buhari.
Winifred Oyo-Ita, the head of service of the federation, has offered to immediately proceed on retirement in a letter to President Muhammadu Buhari, TheCable understands.

The widow had been under pressure from her immediate family to retire after news reports emerged that she was being probed over an alleged N3 billion contract scam.

Although she has vehemently denied involvement in any scam, she bowed to family pressures and sent in a letter on Sunday offering to proceed on retirement, TheCable can report.

Buhari is yet to take a final decision on it but TheCable learnt that he is favourably disposed to the option.

It was also reported that N600 million was traced to the account of one of her aides who has been quizzed by the anti-graft agency and released.

However, Oyo-Ita also denied the allegation, saying the money was meant for the death benefits of staff and was meant to be kept in a designated account for that purpose by the project accountant.
---