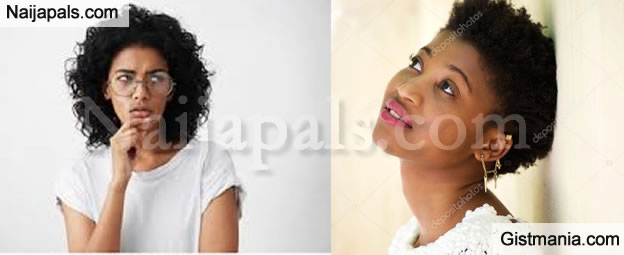 An IG female user, Kelechi has took to her Instagram page to talk about issues of not getting married before 29.

We understand that getting married and having kids rank No. 1 in most people's list of priorities, that marriage ideally happens before turning 30 or, in some cultures, younger, when our child-bearing abilities are at their prime, physiologically speaking. Many ladies when they were little, they also thought they would be married before 29.

Now, at 29, and under the glaring spotlight of this marriage issue. if they were meant to be married by now, I believe a series of events would have been prearranged for it to happen. And not necessarily a "happily ever after," because in reality, that is not how all marriages end up.

See her post;



Quote

It's absolute trash to taunt someone about being 29 and unmarried when quite a few of you who are married, watch happiness dancing in the garden because it refuses to enter your home.






See reactions;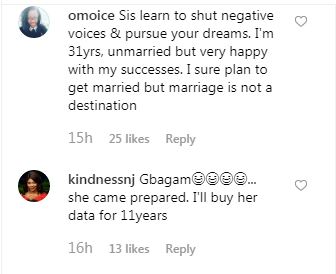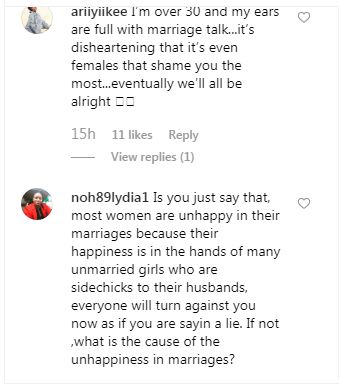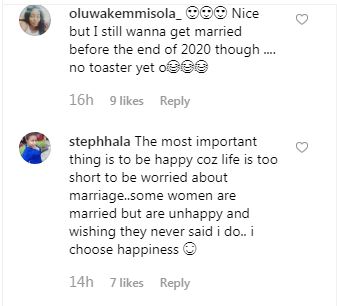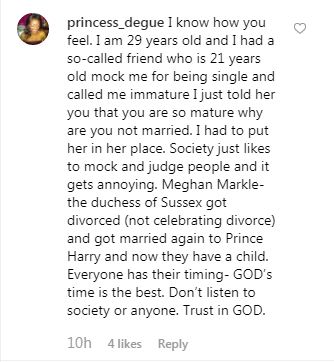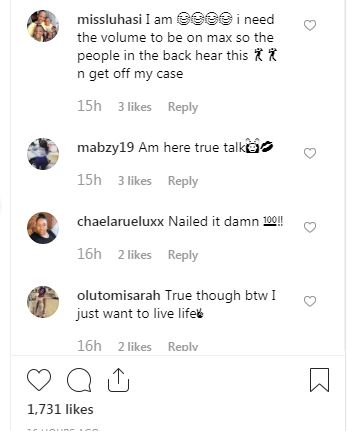 ---