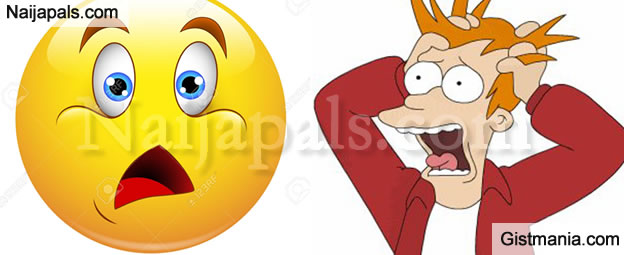 Social media life coach and feminist, Solomon Buchi, has come out to speak on the true nature of some Igbo men. According to him, most Igbo men have bloated egos and are uncouth.

The IGBO tradition is heavily patriarchal and is the reason why their young men are under pressure to make MONEY.

Solomon received major backlash on social media for his view on the issue.




See reactions;



Quote

Ouchcleo -

Enough already. The yorubas, edos and the 22 hausas caught in saudi for drugs are what exactly. Its obviousl our problem in this country is tribe. Catch a thief in the act, they ask na igbo, abi na yoruba or not. When an offense is committed, its limited to a tribe but when it comes to resources, we become one Nigeria. People where caught doing the wrong thing, more people will still be caught cus evil never stops and all yall do is tribal statements and evaluation. Abeg who do us like this. The ones Efcc catches on daily basis from different states are what exactly. Other countries have different tribes too but you dont see them do this silly analysis. South africa, kenya, ghana etc has so many tribes, so why is ours diff





Quote

mzeuropa -

I'm Igbo.. and this is the absolute truth.. as the first child of my parents I know how much stress I go thru daily.. And I'm female oh.. talk more if I was a guy..





Quote

mysegun

- Rubbish opinion. The desire to succeed is innate to any human who wants to. You don't have to be igbo to have that desire. Let the criminal actions of individuals not be excused by their culture. I hate generalization with a passion. People who hold such opinions should not force it on others. It maybe makes them feel brilliant but it doesn't make their arguments logical or provable





Quote

naana_nancy

- Every Tom and Jerry wan use this one shine. Funny enough, they don't even know any details. They juz saw post on internet and start making noise. Yoruba guys, Benin guys, Delta guys na dem carry Yahoo for head. Igbo's still dey learn work for where dem dey.
If only people know how they got this list shaa, but to people that will like to know "Always clear your chats with your friends/partners on FB messenger. Don't leave it there. No be everything dem suppose Dey discuss on social media sef. But some people won't still use their head in this life





Quote

bob_d_killa -

There is a general pressure on every young Nigerian to make money. It has nothing to do with tribe





Quote

pearlyugo

- Crime is crime. The long arm of the law will not hold "pressure" it will hold the accused. And No! The name "Igbo" will not be mentioned. Instead "Nigeria" will. So if anyone likes, be calling Igbo up and down. Na Nigeria the shit rub.





Quote

fabkay_kollections

- Oga shut up abeg





nonochilax

- I am Igbo and I say the write up is so on point. There's pressure on every Nigerian but we Igbo's carry am for head. If you live with Igbo's in diaspora you'd understand what he is saying better,the need to impress and be like their peers or age grade members makes them indulge in so much. Anyone of them who manages to build a house or houses back home won't let you hear the last of it at any event,he would brag so much that you go begin reason your own life. And those back home sef don't care how money is made as long as their needs are met. You go just dey hear "ona gbashi mbò ike "(he is a hustler) until kasala burst one day.



Quote

debbie_blossom -

Who asked them to choose such life...





Quote

iamchebem -

What is bad is bad. Dnt justify their actions. So other igbo guys doing legal hustle are not patient enough.. this is caused by impatience..





Quote

foodie_that_cooks -

Who isn't under pressure?? Women are actually under pressure from birth!!





Quote

foodie_that_cooks -

This one should just shut up already
---