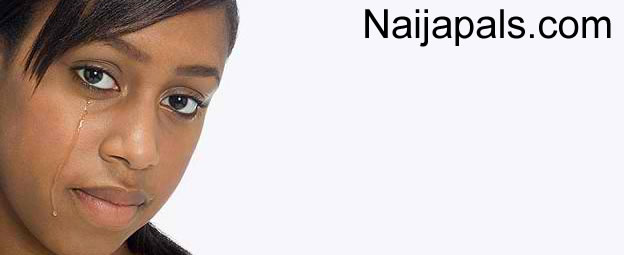 A motorcyclist has reportedly died while he was trying to perform some stunts at the burial rites of his colleague.

According to a report, tragedy struck at Poperi in the Amasiri community, Afikpo North Local Government Area of Ebonyi State, on Saturday, when a motorcyclist, identified simply as Golden, died at the Amasiri junction, while he and his colleagues were displaying their riding skills as part of activities for the burial of one of their colleagues.

The deceased and his fellow motorcyclists were said to have staged the riding competition to show last respect to their departed colleague, when the accident occurred.

The show, We gathered, lasted 45 minutes and hindered both human and vehicular movement in the area.

It was further learnt that during the display, the victim rode in a carefree manner and rammed into a stationary articulated vehicle, somersaulted thrice and died after hitting his head on the paved road.

The accident occurred around 12.18am after the wake of his late colleague, who also died in an accident.

An eyewitness, Emma Egwueji, told PUNCH Metro that men of the Nigeria Police Force, who were on a stop-and-search duty in the area, had approached the motorcyclists and advised them to tread with caution.

Egwueji said while others heeded the security agents' warning, the late Golden, ignored it.

This development, he stated, made the security agents to leave the area immediately the accident occurred without evacuating the corpse.

Egwuji stated,

Quote

"One young motorcyclist just died. Should I say he caused his own death? He and his colleagues just finished the wake of one of their colleagues, who died in an accident last month.

"Instead of them to go home, the motorcyclists converge on the road and started running round the junction and displaying all manners of riding skills and people were enjoying what they were doing, while some others were afraid.

"All of a sudden, we heard a loud sound from one of the motorcycles, which hit a stationary truck. The motorcyclist died on the spot and his skull was fractured and his brain scattered all over the place. The policemen met them and told them that what they were doing was dangerous and that they should be careful. Many of them withdrew, but the deceased didn't. Immediately the accident happened, the policemen left the area in anger."


When contacted, the Divisional Police Officer, Afikpo, Mr Patrick, said such a report had not reached his office as his men had yet to return to the station.

But the Ebonyi State Neighbourhood Security Watch confirmed the incident. Its Chief Security Officer in the area, Mr Godwin Orji, said the victim died out of his own carelessness, adding that his body had been deposited in the morgue.
---