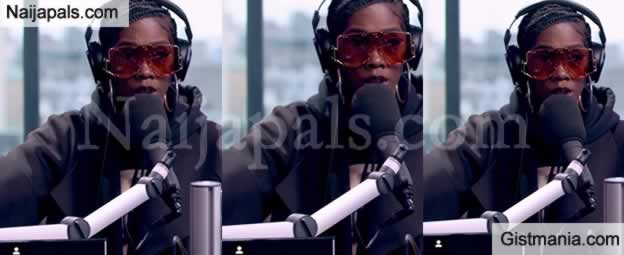 Nigerian Female Musician who just released a music track titled 49-99 reveals the meaning of the title.
At first, a few people thought it was an album, but it's a single which is set to drop later today at 4:00 pm GMT. A listening party was also held for the single in London, England, UK on Wednesday, September 4, 2019.
During the listening party, she had a Q&A session during which she revealed what '49-99' means. According to her, '49-99' stands for 'Forty nine, ninety-nine' and not 'Four thousand, nine hundred and ninety-nine' or 'Four nine nine nine.'
Explaining the reasoning behind it, she says, "It's a phrase that was coined by the godfather of afrobeats, Fela Kuti. It means, '49 sitting, 99 standing.' Errm, suffering and smiling. For those who are not Nigerian, we have these transit buses which we call a 'molue' and it has 49 seats.

Thursday,5th September 2019. #4999pic.twitter.com/riHQ8sVsP6

— Tiwa Savage (@TiwaSavage) August 31, 2019