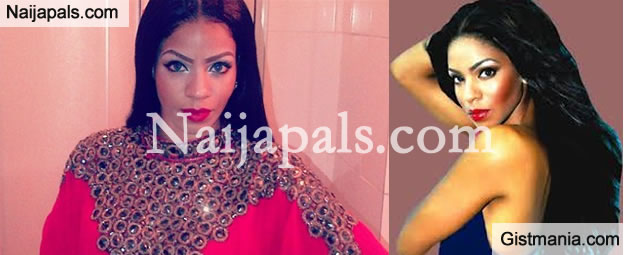 Venita Akpofure paid a visit to Pulse studio on Wednesday, September 11, 2019, where she got to talk about her experience in the Big Brother house.



The moment Venita walked into Biggie's house two housemates, Frodd and Omashola were blown away by her beauty. We asked the video vixen how that boat sailed and sank at the same time.




"Omashola was like you are fine and I was like 'Okay.' To me it was superficial, it was surface, there was no surface to it. I immediately invalidated that. So I wasn't interested nor did I find him attractive physically. He is very aggressive and very loud. He was very everything…In his excitement, he portrayed characteristics that I did not find attractive. And Frodd as an intelligent guy, he didn't need to do much, he didn't need to do much verses Omashola. He just watched Omashola shoot a tornado up and land on his ship, put a hole and start to sink and he was just amused by it. Frodd had his own slow Tiger way 'Are you okay? What do you want to eat? there is a chair here," she said.




Even though Venita was moved by Frodd's nice behaviour when she just moved into the house but that didn't win her over. She also mentioned that Esther decided to resolve her differences with Frodd when she noticed that they were getting close and his reaction when she confronted him abt it, made her angry.



Venita cleared the air about her relationship with Gedoni insisting that they were just friends. She described him as a good listener and that was what drew her attention towards him.

When asked about the rumored sex escapades in the house, Venita just like a few other housemates who have left the house believes it might be happening. "I suspect, yes…I cannot know for fact but I don't think they were having sex in the room where I was... Last Saturday and I am going to believe that he was a bit drunk when he said it. For example, Frodd was like 'Kiss me now…are you not going to kiss me before the end of the…" so there was a lot of things even during the Munchit challenge, that was when Gedoni was like "I'm very attracted you." First, he asked, "what do I think by I mean-swipe
---
Posted: at 11-09-2019 07:55 PM (1 year ago) | Hero