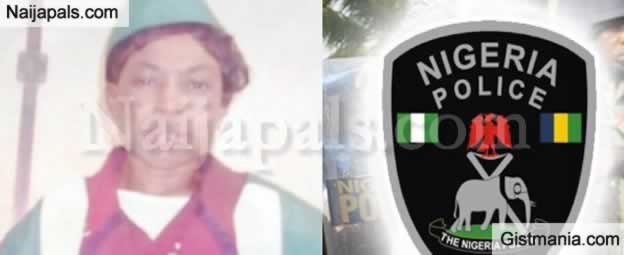 Eric Ifeanyi Okoro suspected to be an internet fraudster otherwise known as Yahoo Yahoo boy has been arrested by Ebonyi State Police Command for killing his hunched aunt, Benisa Okoro.
The suspect nicknamed 'yahoo boy' by residents of Umuka in Okposi community of Ebonyi State reportedly returned late at night, ate the food his aunt kept for him before stabbing her several times on the chest till she died in the pool of her blood.
It was learnt that the morgue driver from Okposi General Hospital he contacted to convey the body of his aunt to their facility, refused to carry out his wish after seeing that the corpse had a thick clot of blood. Eric was arrested after the driver raised an alarm, alerting other residents of the community.
Eyewitnesses said he did not deny the murder but confessed to it and also boasted that his father he reportedly tried killing in Owo, Ondo state is his next target.


Quote

"We, the chieftains of Umuka community have reached a decisive conclusion that should the police fail in their duty of bringing the self-confessed murderer to book, Eric can never return to this community to live and co-exist with us; the Umuka Ogwumaeze people any longer. He had been a security risk to the lives and peaceful coexistence of the people of this community since he reportedly attacked his father and attempted to kill him in Owo, Ondo State,"

the community leader, Mr Sunday Okorie Agwu said.
Also confirming the incident, the President of Umuka Youth Association (UYA), Nwanneka Ngada Okorie said the arrested suspected internet fraudster has been consumed by his inordinate ambition and always wants things done his own way.


Quote

"He has been consumed by his inordinate ambition to always have things done in his own way irrespective of whosoever his actions might affect.
Ifeanyi is a 'Yahoo boy', his father would have been his first victim, when he wanted to kill him the previous year and that was why he was brought home February last year to live with his very lovely and caring aunt; Benisa, whom he has stabbed to death. This is what you get with always wanting things come easy without working for it"

.
The Police Public Relations Officer of Ebonyi State command, Loveth Odah said the matter is being investigated and the suspect will soon be charged to court after investigation has been concluded.