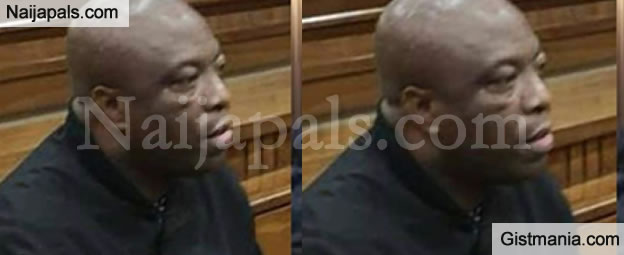 Nigerian Human Trafficker, Ediozi Odi has been sentenced to 6 life sentences plus 129 years in South Africa. He kept girls as young as 13 as sex slaves, starved them and paid them with drugs. He was found guilty on 24 of 29 charges.



These girls were mostly vulnerable and came from poor families. They were lured to a house in Springs with promises of a better life.

None of these victims had any idea they were entering Odi's brothel - a house which masqueraded as a shop and a barber.

Once inside the house of horrors, these girls were immediately forced to smoke a drug called "rocks". This was manufactured and sold by Odi and is believed to be highly addictive.

An expert told the court that once these girls were exposed to this drug, they were immediately hooked. He said they would do anything to get their hands on the drug.

The girls told the court how they were taught to smoke the drug by one of Odi's co-accused, Nomsa Hlalele.

Once high on the drugs, Odi himself raped these girls "to teach them the tools of the trade" as an initiation into the sex trade.

The victims have meanwhile been reunited with their parents and Hlalele, who had a baby a few weeks ago, is drug free.


---
Posted: at 18-09-2019 10:54 PM (2 years ago) | Hero