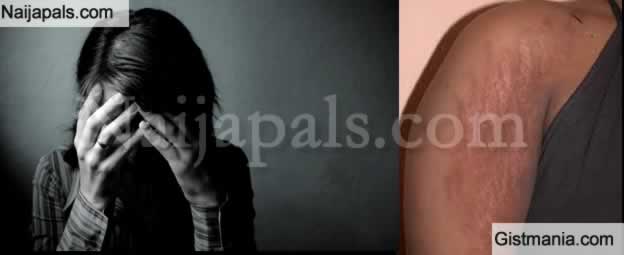 A woman has asked for expert opinion after bleaching cream left her with multiple stretch marks.



A worried Nigerian woman has begged experts for help on how to tackle her skin lightening issues.

Taking to popular Nairaland forum, she wrote:



Quote

"I firstly lightened my skin around 2015, after many month i stop it after giving me some reaction but I later noticed more skin discolouration,black spot,extremely dry rough skin, eventually I was advised to continue using skin toning

Since that years am in dilemma;i must not stop lightening skin or else the reaction will start again,so due to the frequent cream I got stretch mark on my chest, lap, thigh, butt, back and leg.

So what make me to look for aid here is one cream that promises stretch-mark-free(bbclear) is actually a total false cos i just notice some mark on my lower butt again.

Please dont yab or insult me for lightening my skin it just a mistakes since 2015.

PLEASE HELP ME THIS MARK IS EATING ME UP"
---
Posted: at 28-10-2019 03:03 PM (2 years ago) | Gistmaniac