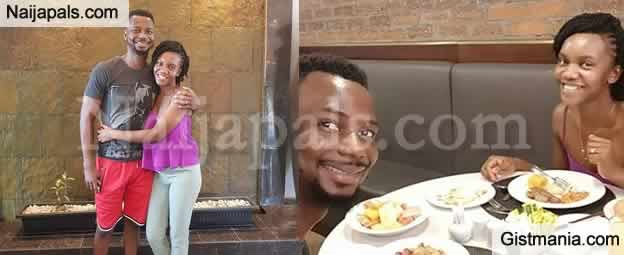 Nigerian comedian EmmaOMG and his wife Yetunde Edunjobi took a trip back to their pre-wedding lodge place to mark their third wedding anniversary.

The couple enjoyed breakfast buffet on Tuesday, November 19, at the hotel they passed the night before walking down the aisle to tie the knot.

Emma shared a lovely picture on his Instagram page commemorating their blissful union.

Quote

"Anniversary breakfast buffet! Went back to the hotel we lodged for our wedding 3 years ago. Happy 3years anniversary babe @yetundevlogs,"

he captioned the photo that showed them dinning.

In a separate post, the comedian gushed over his wife, saying his life has been a thousand times transformed "because God brought her into his life." According to Emma, he needed not to say much in appreciation of Yetunde as they celebrate their special day, but whoever knew of his past could testify to the huge difference she has contributed in the last 3 years. "3 years of BLISS!" he added.

Quote

"No need for long stories. Just check my life before and after she came into it – that's all the story you need. "My life is more than 1 thousand times better because God brought her into it. Happy wedding anniversary @yetundevlogs I LOVE YOU!"

EmmaOMG also expressed his appreciation on social media to everyone who took time out to celebrate them on their anniversary.