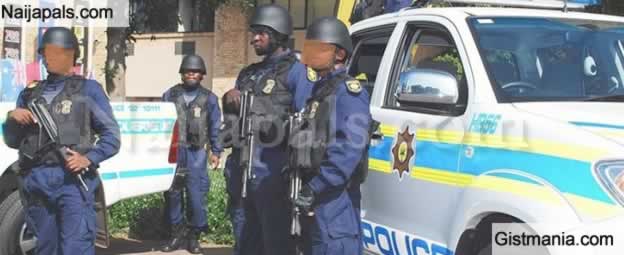 Austin Reynold, a South African police constable, has been sentenced to 30 years in jail for killing a Nigerian man, Ebuka Okori, in Durban in 2018.

He was sentenced today, three days after he was found guilty of shooting the victim at close range and robbing him during an unauthorised raid on a community where Okoli resided.

President of Nigerian Citizens in South Africa, NICASA, Mr Ben Okoli, told Gistmania that the police officer was sentenced to "25 years for the murder and two years each for two counts of armed robbery and another three years for robbery with aggravated circumstances.



---