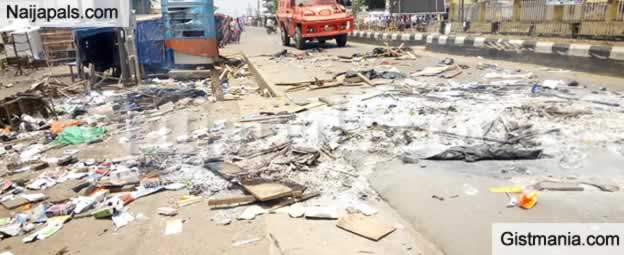 According to report we found out that three persons were killed on Monday, December 2 after a violent clash between Hausa and Yoruba residents in Iyere village, Atakumosa West local government area of Osun state.
although the issue that led to the crisis was not known as of the time of filing this report, it was however learnt that during the clash, market stalls mostly belonging to Hausa and Fulani traders were razed down.
According to the report, one Hausa man was having a disagreement with a Fulani and a Yoruba man prevailed on them to give room for peace. According to eyewitnesses quoted in the report, the intervention of the Yoruba man infuriated the warring individuals who allegedly attacked and killed him.
The development was said to have prompted a reprisal attack from some Yorubas who allegedly killed two Hausa men during the ensuing melee.