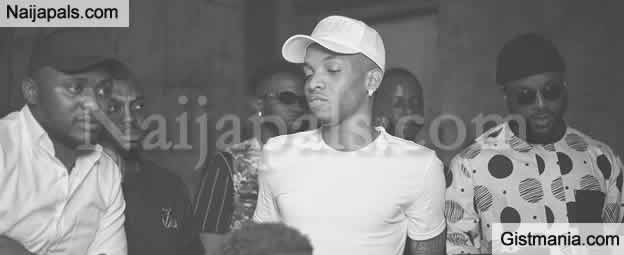 It's a new beginning for the former members of TripleMG headed by Ubi Franklin as they band reunites. Iyanya, Ubi Franklin, Tekno have reconciled their differences.

One of the major news in Nigerian entertainment was Iyanya opening a can of worms on his former business partner Ubi Franklin. A guest Ubi also responded to from his own point of view blasting his former artiste.

All that squabble and fighting is a thing of the past as all parties involved kiss and make up and forge ahead. The former members of TripleMG Selebobo, Tekno, Iyanya and the lead Ubi Franklin were seen together for the first time in a while.




Everyone seemed happy while some work was done in the background. Iyanya, Ubi Franklin shared clips and photos of their meetup. Iyanya captured his post 'Pure vibes with my brothers'.

While Ubi wrote

Quote

'Last Night was Epic
First I had the opportunity to bring @teknoofficial and @iyanya together in the studio and we were blessed to have @selebobo1 join us too and @mademenmusicgNew kid @iamrogerlino'.