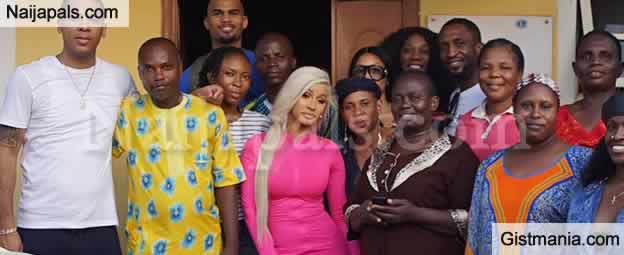 Have you seen Cardi B's Instagram? She was without doubt excited to be in Nigeria, sharing photos and videos and trending on social media. (If you didn't know, sorry bruv).

Cardi B (or Chioma B, as she is now known) arrived Lagos on Thursday evening, and on Friday, she went through some media rounds.

On Saturday morning, Cardi B shared a few photos from her visit to an orphanage home in Lagos. She wrote:

Gotta thank the ladies and the gentlemen that nurtured these kids that need just a little bit of more love and protection and gear them up for a better place, destiny and future. People like YALL MATTER!