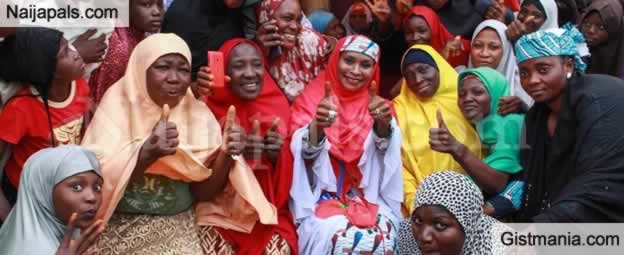 Founder of TAKEM Empowerment Initiatives (TEIs), an NGO, Mrs. Rachael Adewumi has advised women against remaining full-time housewives.
At an end-of-year party on Sunday in Abuja, Adewumi urged women to get an employment or learn a trade.
The NGO's where the one who organized the party to support widows with household items.
Adewumi explained that it was no longer news that a lot of women go into depression as a result of the sudden death of their husbands, who were the bread winners of the family.


Quote

"Such narrative must change; women should be allowed to work to support their husbands so that they won't be a burden to anyone when their husbands are not there.
"A lot of them with nothing to fall back on, end up dying as well, leaving the children to suffer in the hands of the society or relatives.
"Some even go into prostitution and are exposed to diseases. It is necessary for us to advise women not to rely solely on their husbands,"

she said.
According to her, the NGO has empowered 500 Abuja rural women to improve and sustain their livelihoods through different support programmes.
She added that women ready to learn had been supported through scholarships and payment of school fees across the three levels of education in the country. She said that youths and widows had benefited from conventional training and starter packs with which to start up businesses.