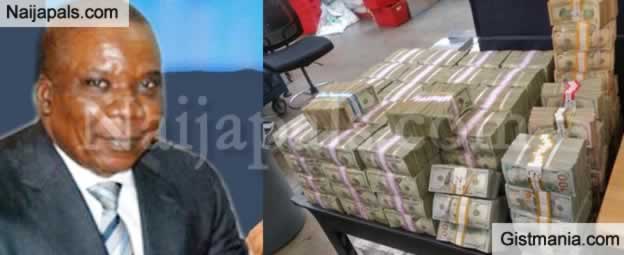 The Federal High Court, Abuja have seize Kogi billonaire businessman , Jide Omokore's properties over N29bn debt.

According to the source, assets belonging to Cedar Oil and Gas Exploration and Production Limited have now been taken. The properties include

Quote

Block A, No. 46 Gerrard Road, Ikoyi, Lagos State, comprising of 26 flats; Plot 1236, River Niger Street, off River Benue Street, Maitama, Federal Capital Territory, Abuja; as well as Marion Apartment, Block 8, No. 4 & 5, Onikoyi Estate, Banana Island, Lagos State, consisting of 43 units of apartments.



Just 300 billionaires owe $15bn debt and have refused to pay back for decades. Donald Duke's home was confiscated in November over a N537m debt, and he paid back same month. Jide Omokore's properties have now been seized over N29bn debt,watch as he would be quick in repayment. pic.twitter.com/c7aZZI9W8w

— ᴏᴍᴀsᴏʀᴏ ᴀʟɪ ᴏᴠɪᴇ™☤ (@OvieAli) December 10, 2019
---