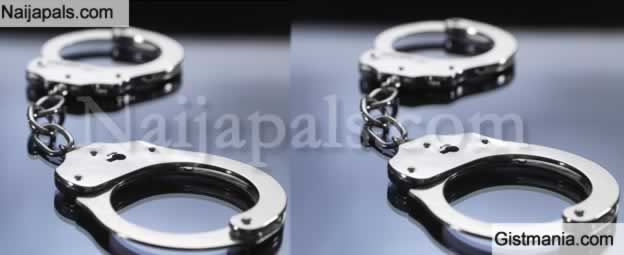 Four men of Nigerian, Oladayo Oladoku, Farouk Kukoyi, Baldwin Osuji and Henry Ogbuokiri have been named in an $18 million fraud case in the United States.

The fraud was carried out in more than 100 transactions.

The men were among a 15-man gang that defrauded individual and businesses through identity thefts, opening fictitious bank accounts, and depositing stolen checks or conning victims to wire funds into those accounts.



Quote

"As alleged in the criminal complaint, these 15 defendants used an elaborate bank and wire fraud scheme to steal over $18 million from victim," Homeland Security Investigations

"HSI New York will continue to work tirelessly to investigate criminals who target our citizens. Through our law enforcement partnerships, to include the NYPD, USPIS and USSS as well as the prosecutors at the U.S. Attorney's Office, Southern District of New York, HSI will work to help maintain the integrity of our financial systems."

Special Agent-in-Charge Peter C. Fitzhugh said.

10 other members of the syndicate were on the run with one other member was in "state custody", and will face jail terms maximum 30 years in prison.

Seven members, including Ogboukiri, were charged with aggravated identity theft, which carries a mandatory consecutive sentence of two years in prison.

To defraud their victims, members of the conspiracy opened more than 60 business bank accounts using the real personal identifying information, including names and social security numbers, of identity theft victims.

Then they deposited money into these bank accounts that they obtained by defrauding victims. They later accessed the fraud proceeds by transferring the proceeds into other bank accounts or by withdrawing cash.

---