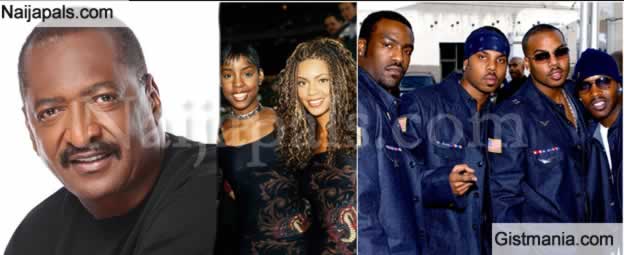 Mathew knowles known for being the manager of Destiny's Child, and also managed his daughters Beyoncé and Solange Knowles have made a scandalous revelation about how his daughter, Beyonce and Kelly were allegedly harassed sexually by Jagged Edge.

Mathew Knowles said his daughter, Beyonce, and her Destiny Child's bandmate Kelly Rowland were sexually harassed during their time in the girl band.

He stated in an interview that the two singers were victims of sexual harassment by two members of the male vocal quartet, Jagged Edge.


According to Knowles, the sexual harassment occurred when the two bands were on a tour in the early 2000s while refusing to state the name of harassers.

In his words:




Quote

'They're 16-years-old… the guys are 21 and 22-years-old. I have a fiduciary duty with minors, by the law, there's a certain way I have to manage that.'

The father admitted that it was a 'poor' decision on his part to put both Jagged Edge and Destiny's Child on the same tour bus.

It was the duo who reported the incident to him and he had to make the decision of putting the group of boys off the bus.

'I got a call from Kelly and Beyoncé… saying that they were constantly being harassed by two of the members of Jagged Edge,' I couldn't have that. I literally had to put the guys off the bus in Baton Rouge, Louisiana. That began all of this drama.'


Beyoncé, Rowland, and members of Jagged Edge are yet to address Knowles' claims.

---