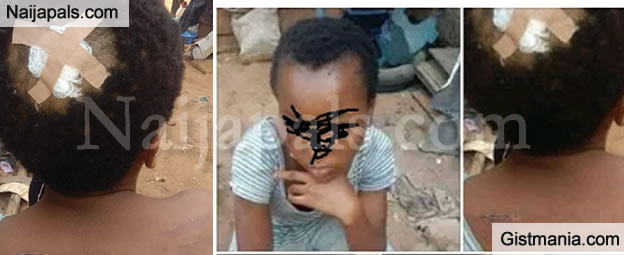 A Facebook user has shared VERY heartbreaking photos of a young girl, who her madam allegedly broke her head for not giving her child her afternoon pap.

The Facebook user, Samuel Tochi met the girl on the road yesterday (Sunday) when he asked her what happened to her head and body. Visible marks of cane were also seen at her back.

Honestly, things like this makes one weep. You might ask where are parents her, especially her mom, but sometimes these people can;t help it, they can;t feed them, so they send them out. And in other cases, they might be late, especially her mom. May the Lord Himself send her help.

"This child name is Kaosisochukwu, met her on my way to buy akara this Sunday morning.
These are injuries inflicted to her by the woman she is currently staying with.
Her offence was that she didn't feed her madam child her afternoon pap.
Please I need human right lawyer or social welfare org. That can take over this case.
Location is 3-3
Onitsha
Anambra State'', Tochi wrote.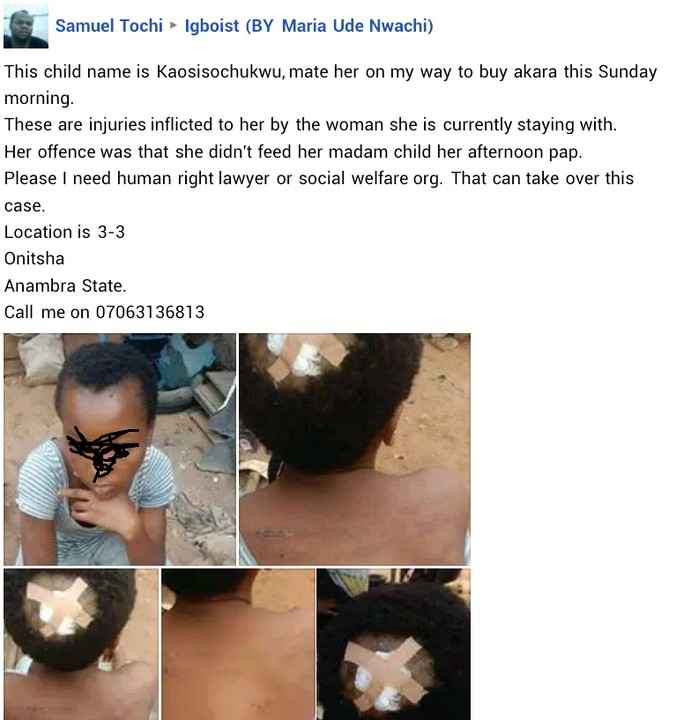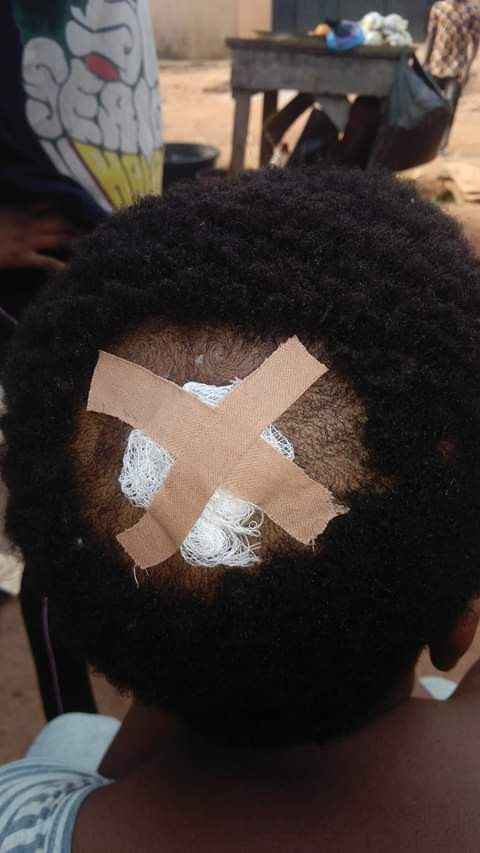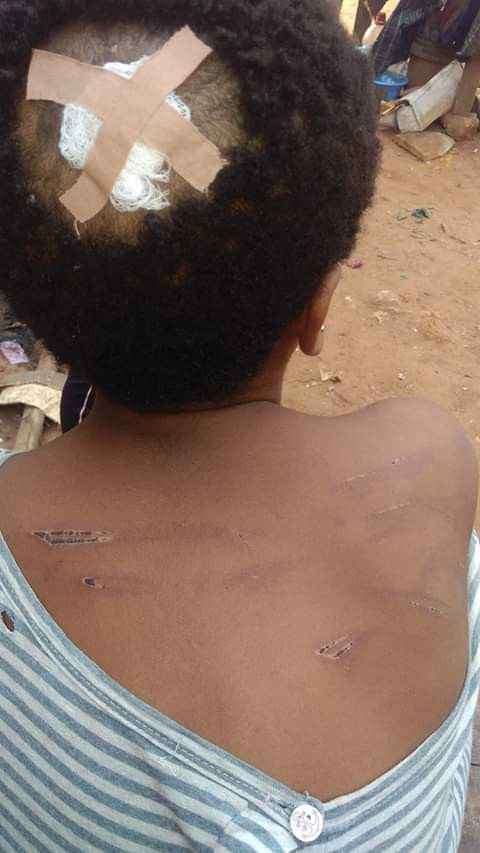 ---