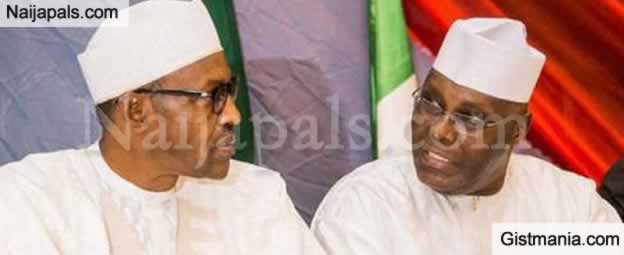 Ex Vice President Atiku Abubakar has criticized President Buhari's $29.6 billion loan request which he described as irresponsible.

The Presidential candidate of the People's Democratic Party (PDP) in the 2019 general elections alleged that Buhari was trying to ruin the future of Nigerians with the loan request which Senate President Ahmad Lawan said will be approved despite its rejection in the 8th senate.
The former vice president said he cannot sit and watch the government of President Muhammadu Buhari "ruin the future of Nigerians" with his $29.6 billion loan request.

Buhari had asked the senate to approve the loan, saying oil earnings are no longer enough to meet the financial needs of the country.

Atiku went futher to say that he and former President Olusegun Obasanjo worked to clear Nigeria's foreign debt after the return of democracy in 1999 and he would not allow any government to "plunge Nigeria into another debt".

He said the problem of Nigeria is not the lack of money but the inability of Nigerians to make the right leadership decisions.

Quote

"The fact that Nigeria currently budgets more money for debt servicing (₦2.7 trillion), than we do on capital expenditure (₦2.4 trillion) is already an indicator that we have borrowed more money than we can afford to borrow. And the thing is that debt servicing is not debt repayment. Debt servicing just means that we are paying the barest minimum allowable by our creditors,"

the article read. "And while spending 50% of our current revenue on debt servicing, this administration wants to take further loans of $29.6 billion! To say that this is irresponsible is itself an understatement.
---