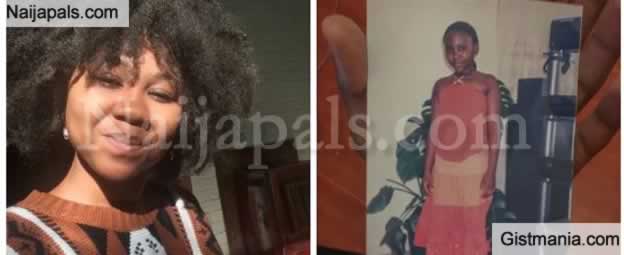 A Nigerian Lady Who has been declared missing for years by her after she left home
According to her brother he made it known that she left home when he was 5 years old, just after the death of their father and they haven't seen since then

He posted her photo on the social media platform and it didn't take long before she was located


Quote

I literally need yall help. I have a sister I haven't seen in years, ever since my dad passed on, I'm in a situation where I doubt if she's here with us or not.. please retweet till I find her PLEASE.
I was 5-6 years old when I saw her for the last time
I don't even know what the phyuk is happening on my father's side of the family…. I have shit load of cousins, uncles etc but im just looking for my sister….



I literally need yall help. I have a sister I haven't seen in years, ever since my dad passed on, I'm in a situation where I doubt if she's here with us or not.. please retweet till I find her PLEASE. pic.twitter.com/xzdsvdqvka

— 30 December (@Season98_) December 22, 2019