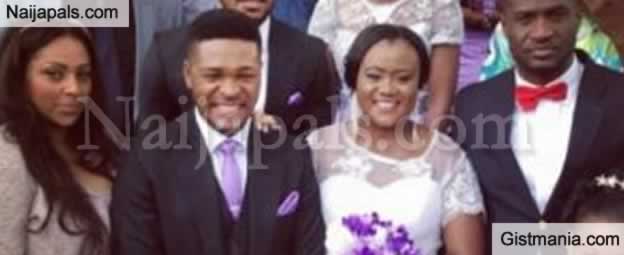 Mary Okoye, sister of the defunct singing group, Psquare has exposed her ex-husband, Nollywood Actor, Emma Emordi.

Mary while breaking the news of her failed marriage accused Emordi of cheating, stealing and breaking her heart.

She made this known in her reply to a facebook post which asked the question: 'YOUR EX IS GOOD AT?',

She answered:



Quote

"Sleeping around and stealing…. so he is good for nothing and useless to his family and the world.

It's out of experience, wait until you marry a man who will infect you with STDs, stole all you ever worked for…you catch him in bed with another woman and then he will tell you he gained nothing from the marriage even after giving him a son."



Reacting to the allegation, the Emma Emordi wrote:



Quote

"The man or woman you choose to be your partner affects everything in your life: your mental health, your peace of mind, the love inside of you, your happiness, how you get through tragedies, your success, how your children will be raised, and so much more.. choose very wisely… Soon a story will be told to the surprise of all man.. happy weekend my people…"

.