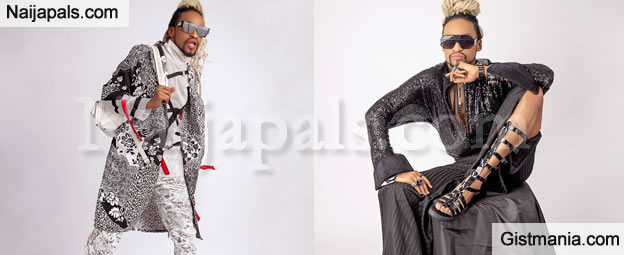 From Being a Primary School Teacher to a Rejected Model and Now a World Famous Personality

He calls himself a BITCH: Boy In Total Control of Himself and that he had always been since the late 90s. I can boldly say Denrele Edun was one the the Big Boys of that era who started and made crazy jean trend. He would redesign his trousers and even cut open a normal trousers, so even when he repeats it up to 10 times you won't notice cause he keeps redesigning them.

The Hustle was real….He joined his mother (who rose through the ranks to become the proprietress and taught French and German) after secondary school as a teacher at Kiddies Kollege Nursery and and Primary School, Akinwunmi Str, Alagomeji, Lagos (premises now sold to and occupied by a church). He was a diciplined teacher, would mark and flog with his left hands having long nails; he also uses his left hand to weave his hair. The Hustle slowly, gradually and eventually paid off and hence he relocated from his apartment in Bornu Way, Alagomeji, Lagos to Osapa-London, Lekki.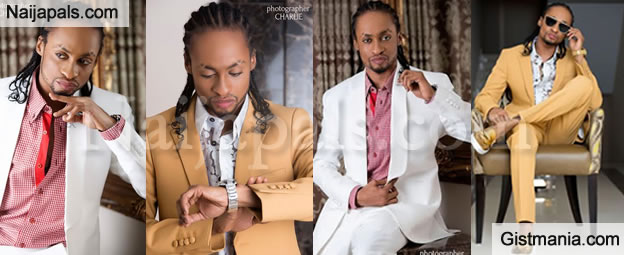 He neither Smokes nor drinks and has great love for children, on one school party, he took the pupils out to NTA 10 back then; he always had that positive vibe and energy. He also acted in the popular campus drama in the early 2000s- 'Twilight Zone'; in pidgin people call it – 'shake body' (whether you like am, whether you no like an, the thing be say you go sleep dey shake body).

Denrele Edun's Touching Narrative…..

I borrowed pants to attend auditions so much so that the entire Alagomeji area in Yaba assumed I was the one lending the real owner. Shout out to the real owner @omonlawaptv of waptv channel who lived on Bornu way (few houses from mine) and never complained when I eventually made the jeans mine: I even added the decaying parts of my old denim to this jeans so that it would look different every time. I was nicknamed "18 ko ni aso" in the hood.

On my his first ever modeling shot…

I had developed a knack for appearing at fashion designer's showrooms and their houses to present my pictures and my overwhelming personality. Despite the disgusted looks from passers by, I walked with my defiant confidence to the local bus-stop to board a 'molue' that will take mefrom one to another designer's showroom. I got to a designer's house and saw a cluster of top models. They all burst into laughter when I walked past but then, who cared? Sighting a familiar face, I ran up to her and was told fittings had begun. In my usual bravado, I saw the designer and walked up to him. Moment I introduced myself and my intentions, he stared me down and asked, "are you a refugee?". "No sir, but I'm a model with a unique look who will love to walk for you", I threw back confidently. He looked me up and down and said, "you can never walk on my runway, you look like a malnourished Somalia Refugee.



With all the bravado I could muster, I waited for an agonizing 12 hours. I was scared to go get something to eat cos I didn't want to miss his entrance. At about 11 pm, he strolled in with some other models. They obviously had finished a shoot and seemed to be in a light mood. I walked up to him. This time, he lost his cool. But that didn't stop me from walking his show weeks after.

He refused to pay me and not only was I stranded but had to walk from V.I to Yaba where vigilantes made me frog jump on the express.
---