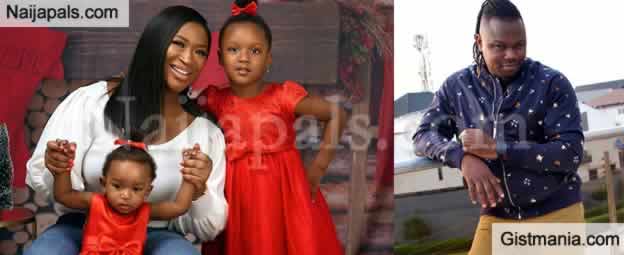 Another one bites the dust! Simi Esiri has announced her divorce from musician, Dr. SID after 5 years of marriage and 2 children. The socialite took to her page to confirm the split that has been rumoured for some time and also deny that she was physically abusive towards her ex-husband who was twice her size. Read her full statement below: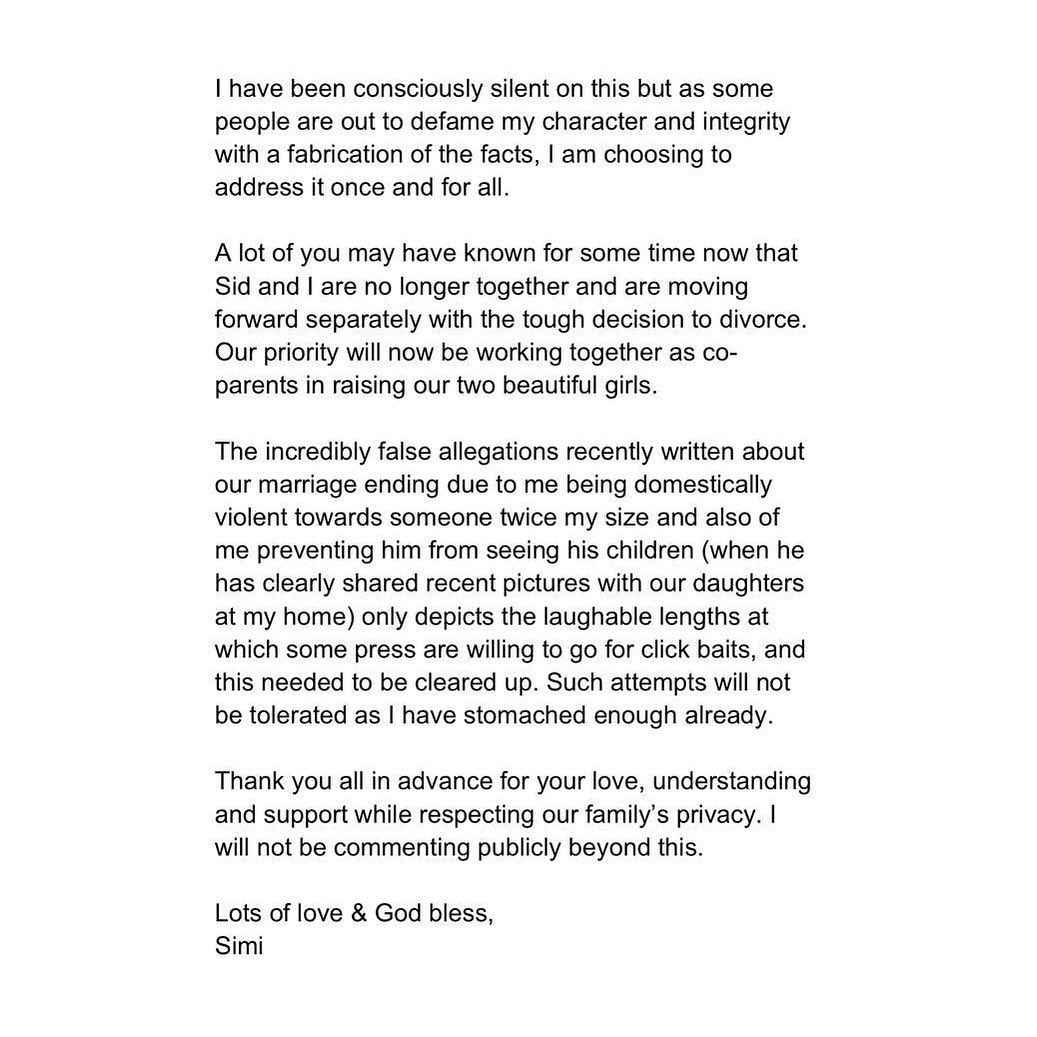 Quote

I have been consciously silent on this but as some people are out to defame my character and integrity with a fabrication of the facts, I am choosing to address it once and for all.
A lot of you may have known for some time now that Sid and I are no longer together and are moving forward separately with the tough decision to divorce. Our priority will now be working together as co-parents in raising our two beautiful girls.
The incredibly false allegations recently written about our marriage ending due to me being domestically violent towards someone twice my size and also of me preventing him from seeing his children (when he has clearly shared recent pictures with our daughters at my home) only depicts the laughable lengths at which some press are willing to go for click baits, and this needed to be cleared up. Such attempts will not be tolerated as I have stomached enough already.
Thank you all in advance for your love, understanding and support while respecting our family's privacy. I will not be commenting publicly beyond this.
Lots of love & God bless, Simi




... It is yet another day and another celebrity marriage pack up!
---