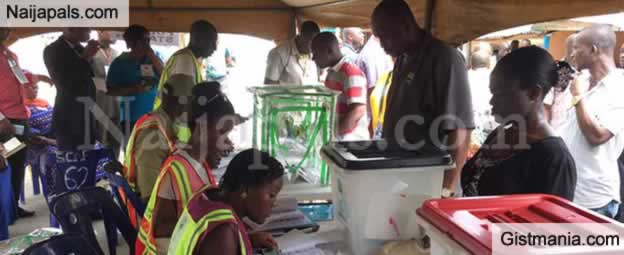 Wife of a pastor of a church in Benue State was at the weekend apprehended by security operatives for impersonation during the supplementary election held in Ohimini Local Government Area of the state.

The pastor's wife (names withheld), was reportedly arrested alongside three others while attempting to vote with someone else's Permanent Voters Card (PVC).

Asked how she got the PVC, the clergy man's wife said that it was given to her by one of her friends who told her to go and cast her vote, but claimed she never knew that it was a criminal offence to use another person's voter card to vote.

The state's Commissioner of Police, Garba Mukkadas confirmed the incident to newsmen, said four persons were arrested for various electoral fraud.
He said that the suspects are now cooling their heels in police custody, while investigation into the matter was on.

The CP said if found culpable the suspects would be charged to court for an act which contravenes the electoral laws.